Add Text to Photos
Are you looking for a way to add text to your photos? Easily overlay text with various effects, colors, and blending options using PaintShop Pro!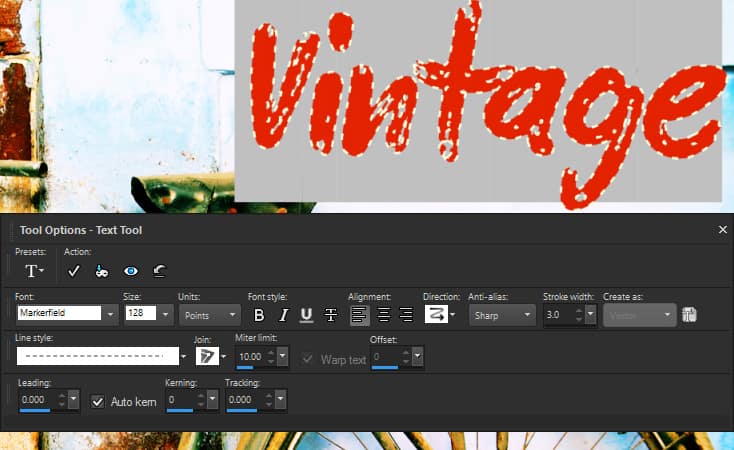 How to Add Text to a Photo
Step 1

Open your image

Step 2

Choose the Text tool from the toolbar

Step 3

Select any additional options like font, color, or style on the Tool Options Palette

Step 4

Click where you want the text to appear and type what you want it to say.


Select Apply, and you're all done!
Download a free trial now and
start adding text to your photos today
PaintShop Pro's powerful text tools give you more options than ever. Add text to pictures, write on photos, wrap text, apply effects to your text, convert your text into vector objects, and more!
PaintShop Pro does more than just add text to images
Check out some of the other photo software features in PaintShop Pro, like screenshots, photo retouching, and more! Create beautiful imagery while maintaining a professional workflow to make your photos stand out more than ever.
Download the best text-on-photo solution out there
Text limitations are a thing of the past. We promise you'll love the text editing and styling tools in PaintShop Pro. Click below to download your free 30-day trial and add text to your photos for free before you buy!