Need to Open a PSD File?
Download PaintShop Pro to open your file now.
A full 30-Day free trial of this photo editing software.
No credit card required.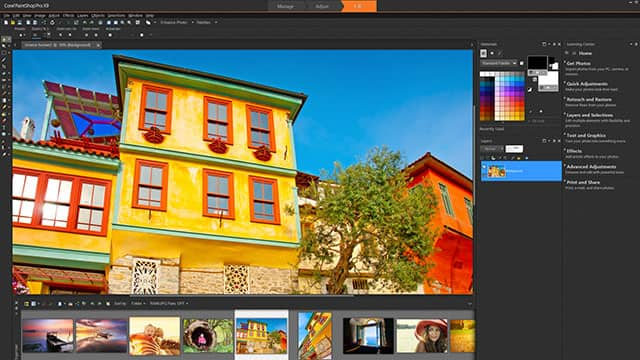 What is a PSD File?
PSD is the default file extension of Photoshop files. It's short for "Photoshop Document". This file format contains multiple image layers and supports a lot of imaging options. That makes it an ideal format for image editing. PSD files have the capability of containing image data of 30,000 pixels as height and width and the size of a file can extent to 2 gigabytes. Generally, PSD files are used as templates which can flattened into print ready formats like PNG or JPG. It's the most used image format by graphics designers, producers, and other users for editing purposes. PaintShop Pro is great for handling PSD file format.
How to open PSD files with PaintShop Pro
Launch PaintShop Pro
Choose File > Open
Find the PSD file you wish to open
Select the File(s)
Edit & Save Your File!
Open PSD files in Windows
Compatible with:
Windows 10
Windows 9
Windows 8
PaintShop Pro Opens PSD Files and many more file formats
We designed PaintShop Pro to open a wide range of file format, including all of the following: