Free photo editing software
Better, faster image editing and design
PaintShop® Pro 2018 is your affordable photo editing and graphic design software—without the restrictions of a subscription.
Enhance your photos with professional image editing tools, or create impactful designs using new color palettes, brushes, gradients, patterns and textures. Enjoy a simplified user interface for faster navigation, improvements to your most used tools, and new workspaces to match your level of expertise.
PaintShop Pro 2018

NEW Simplified UI & new workspaces
ENHANCED Launch time & faster features
NEW Improvements to most popular tools
NEW Color palettes, brushes & gradients

A full 30-Day free trial of
this photo editing software.
No credit card required.
Photo Editing Software
Photo Editing Features
Compare to Photoshop
RAW camera support
System Requirements
Other Free Photo Editing Software

AfterShot Pro
(Win/Mac/Linux)
Download Now

PhotoImpact X3
Download Now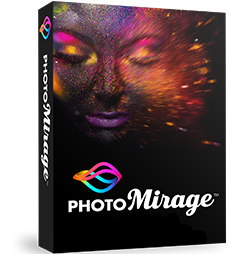 PhotoMirage
Download Now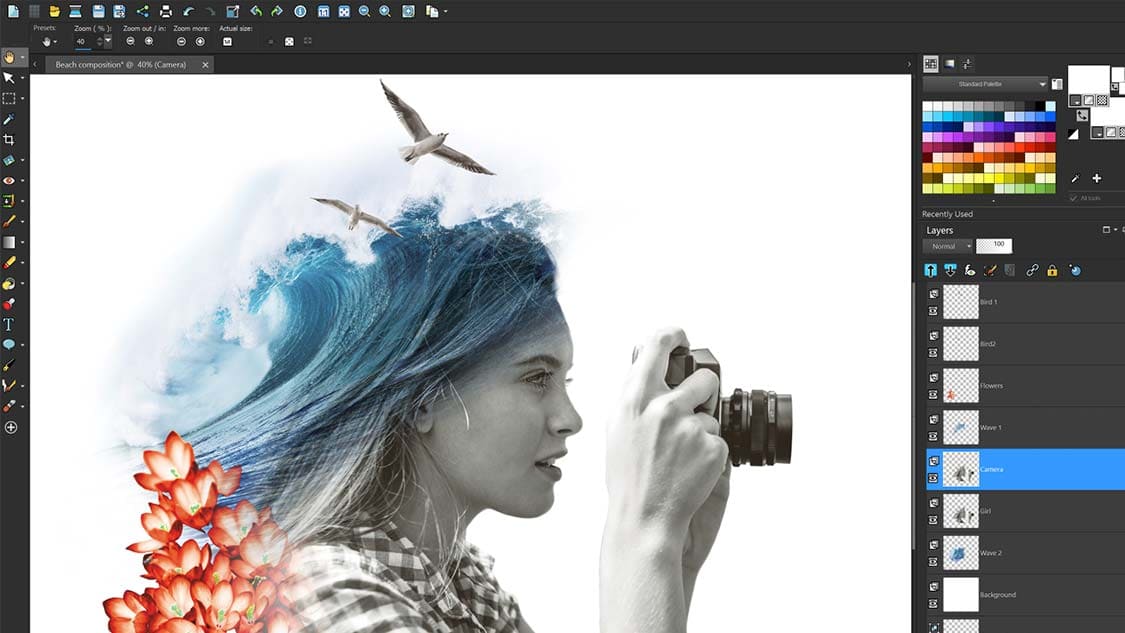 Edit photos with pro-level tools
Edit photos with pro-level tools
Enhance photos with a complete set of professional image editing tools for photo adjustment and composition. Enjoy the powerful, layer-based editing capabilities you'll find in Photoshop—only more affordable and subscription free.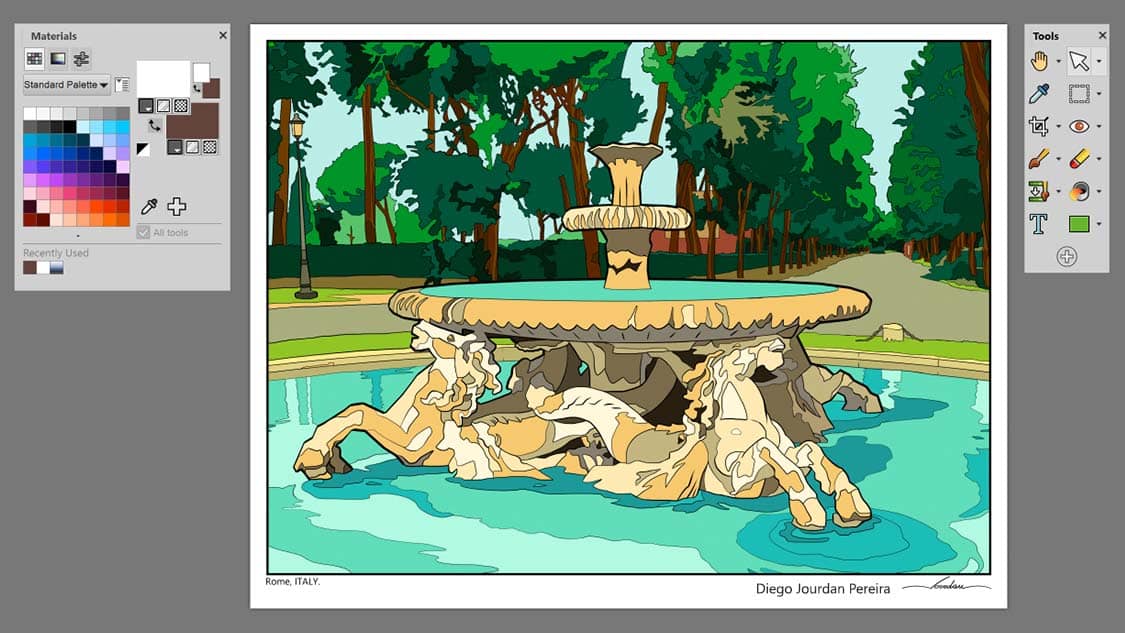 Create graphic design projects
Create graphic design projects
Find everything you need to produce a variety of impactful graphic design projects. Design with layers, text, brushes, gradients, drawing and painting tools to create original cards, collages, banners, social media images and more.
What's new in PaintShop Pro 2018?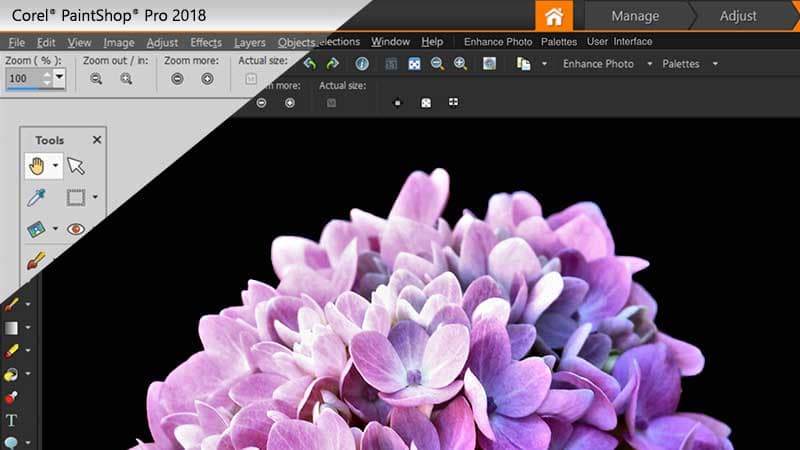 new
Simplified UI for better user experience
Simplified UI for better user experience
New! Essentials Workspace
New! Complete Workspace
New! Quick customization and control
New! Welcome tab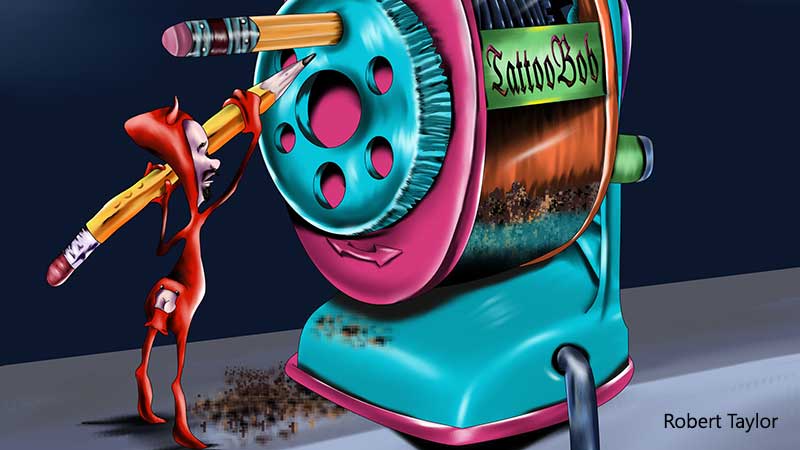 enhanced
Faster results and improved tools
Faster results and improved tools
Enhanced! Launch time
Enhanced! Crop tool
Enhanced! Text tool
New! Clone Overlay
Enhanced! Gradient Fill tool
Enhanced! Dropper tool
Enhanced! Selection tool
Enhanced! Eraser tool
Enhanced! Tool performance
New! Document-aware slider values
New! Quick Preview
AI, BMP, CAL, CALS, CGM, CLP, CUR, CUT, DCX, DIB, EMF, EPS, GIF, HDP, IFF, IMG, J2C, J2K, JIF, JP2, JPC, JPE, JPEG, JPG, JPS, JPX, MAC, MPO, MRW, MSP, PBM, PCD*, PCT, PCX, PDF, PGM, PIC, PICT, PNG, PNS, PPM, PS, PSD, PSP (PSP image files), RAS, RAW, RIF, RLE, SCT, SVG, SVGZ, TGA, TIF, UFO, WBM, WBMP, WDP, WEBP, WMF, WPG**
RAW file support for over 450 camera models, including the following file extensions: 3FR, ARW, CR2, CRW, DCR, DNG, K25, KDC, NEF, NRW, ORF, PEF, RAF, RW2, SR2, SRF, X3F (see all RAW camera support)
* Supported on 32-bit installs only
** WPG (WordPerfect Vector only) is not supported on 64-bit. WordPerfect Bitmap is supported on 64-bit.
PaintShop Pro Brush (.pspbrush)
Adobe PhotoShop Brush (.abr)
Jasc Brush (.jbr)