RAW Format
Experience the benefits of Using RAW images
---
Need to Download PaintShop Pro?
Download a Free 30-Day Trial Now!
---
Table of Contents
In the world of photography, one of the most commonly used terms is a RAW file image that basically means the image from the camera is not yet processed. In the RAW image state, the image isn't ready to be edited, manipulated or printed by a bitmap editor.
Thanks to the power of Corel PaintShop Pro Ultimate, you can quickly and easily convert and adjust any RAW image to reveal the vibrant colors, details and beauty within every shot.
In addition, you can take advantage of another powerful application, Corel AfterShot (included with Paintshop Pro Ultimate) that provides a faster way to process and manage your digital photos. With intuitive adjustment tools, powerful batch processing and more, you can accelerate your photo workflow.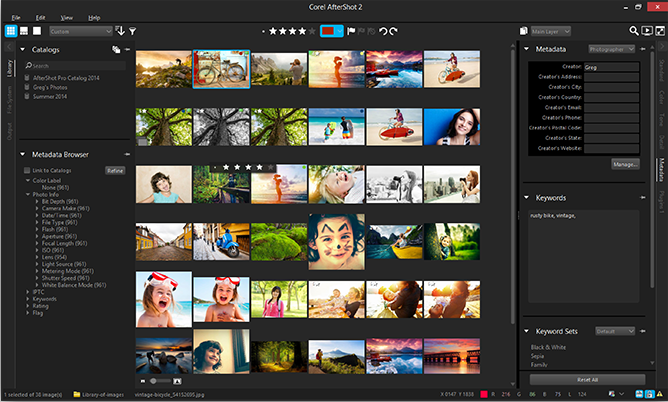 JPG vs. RAW
A single photo can have so many differences in effects, color and appearance. Unless you view an actual side-by-side comparison of a RAW file against a JPG the differences might seem subtle.
JPEG vs. RAW: Unlocking the true potential of your photos
Have you ever tried to rescue a photo with your photo-editing software only to find out that the image was way too overexposed, underexposed or the color balance is beyond hope?
The problem can be solved quite easily if you learn to take control of your photos by exploring the difference between JPEG and RAW. But is one photo format really better than the other?
Let's take a look at the JPEG vs. RAW debate in this Corel blog post. It highlights a photo from Alexander Vlad showing how to make the jump to RAW can help you unlock the true potential of your photos. http://learn.corel.com/blog/jpeg-vs-raw-unlocking-true-potential-photos/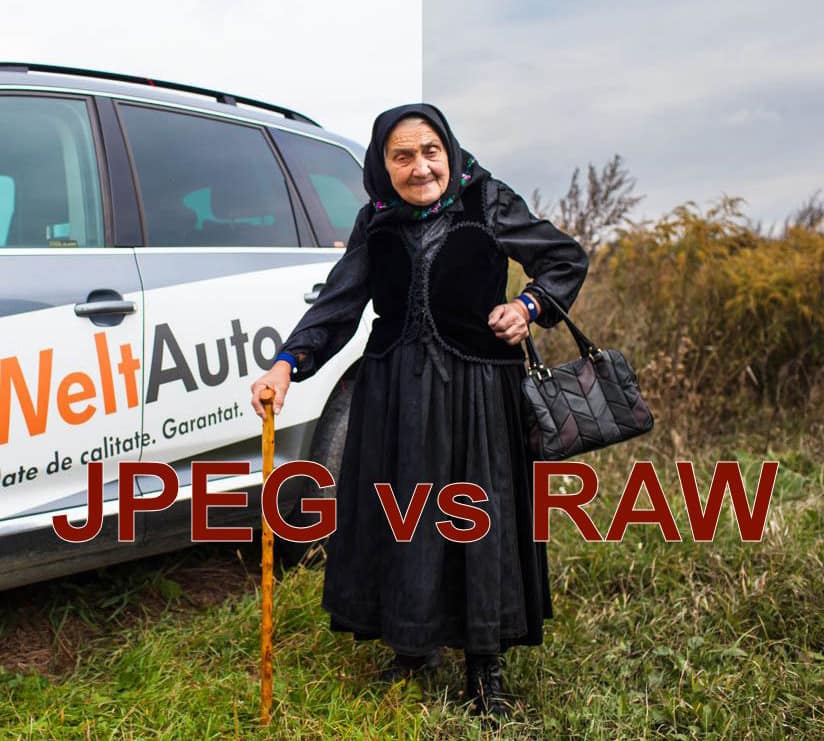 Non-Destructive editing
Every photographer often takes hundreds of shots in any given photo shoot in the hopes of capturing "the one." Once some key images have been identified, the next step is to typically edit, adjust color, tweak the lighting and more. With content-sensitive software, such as Corel PaintShop Pro, you can make non-destructive edits that ensure your original image remains fully in tact. Make any changes you desire, knowing you can always revert back to the original image.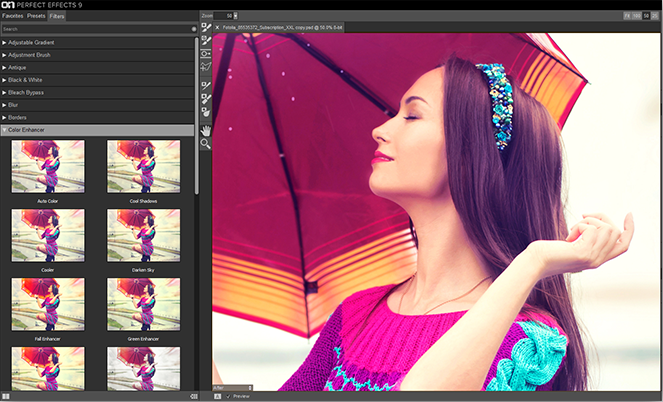 RAW camera support
Editing in the PaintShop Pro RAW Lab is easier with new before- and after- views, and a bigger preview. Plus, PaintShop Pro continues to add support for new camera models.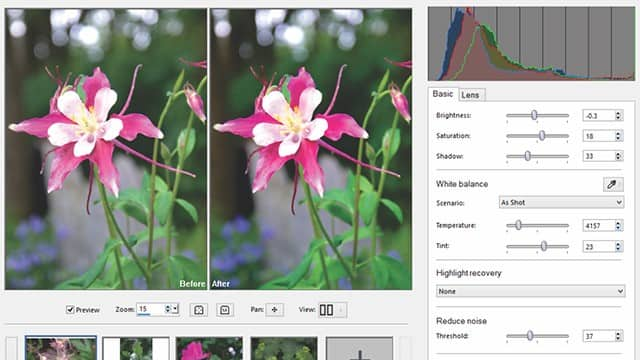 Take a closer look at the complete list of cameras supported by PaintShop Pro!
---
Related Links
---
Need to Download PaintShop Pro?
Download a Free 30-Day Trial Now!
---