Fix Overexposed Photos
How To Fix Overexposed Photos
Overexposure occurs when a camera's light sensor records too much light. The resulting image suffers lost details and a picture that is 'blown out.' While some overexposure can bring more details a dark image, too much overexposure will cause you to lose details in the highlights, appear washed out, and require correction using image processing software like PaintShop Pro. Keep reading to learn how to fix overexposed photos.
1.

Install PaintShop Pro

To install PaintShop Pro photo editing software on your PC, download and run the installation file above. Continue following on-screen instructions to complete the setup process.
2.
Apply Backlighting
Choose Adjust > Backlighting.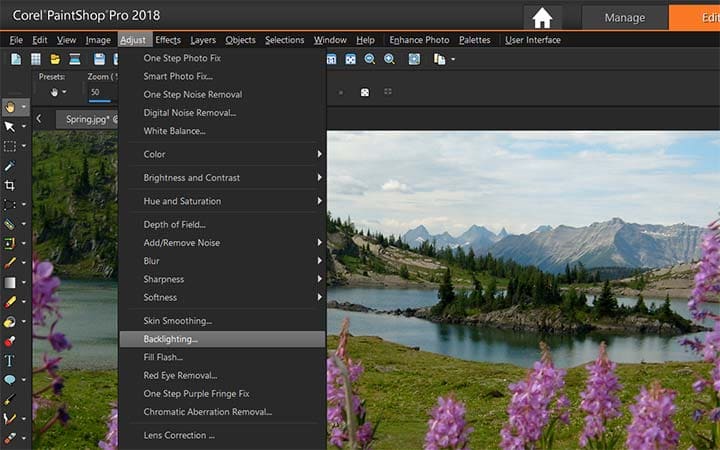 3.
Set Strength
Type or set a value from 0 to 100 in the Strength control to determine how much to darken the lighter areas.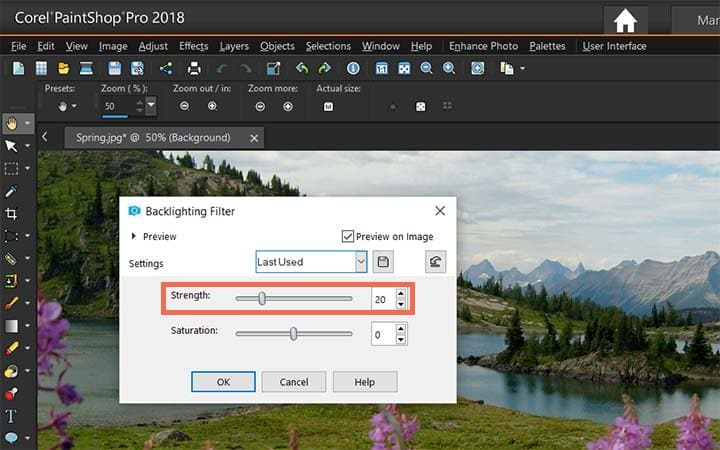 4.
Control Saturation
Type or set a value in the Saturation control to determine the overall saturation of the photo's colors. Values less than 0 reduce saturation; values greater than 0 increase saturation. Click OK.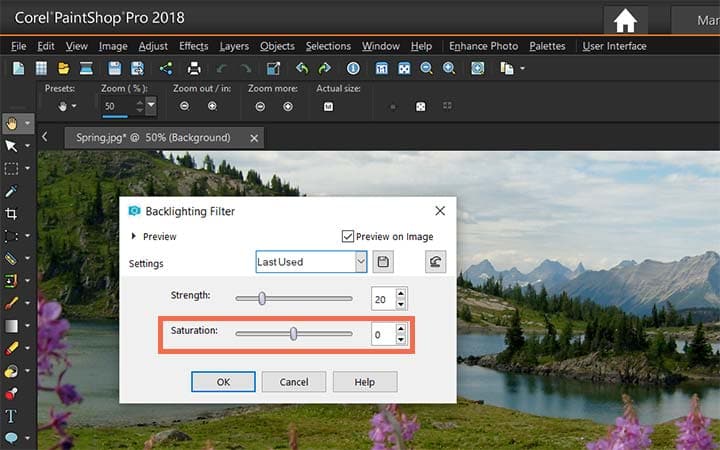 Download a free trial now and start fixing overexposed images today
PaintShop Pro's image editing tools allow you to quickly and easily fix overexposed images for a better viewing experience.
PaintShop Pro does more than just fix overexposed images
Check out some of the other photo editing features in Paintshop Pro, like fix lens distortion, photo color correction, photo corrector, and more! Create high quality photos in a fun and easy to use photo editor and make your photos stand out more than ever.
Download the best solution for fixing overexposed images that there is
Do you have some images that are too bright and overexposed? We promise you'll love the easy-to-use features for fixing overexposed photos in PaintShop Pro. Click below to download your free 30-day trial and fix overexposed photos for free before you buy!