Correct Photo Color
How To Correct Photo Color
Paintshop Pro has some powerful yet fast tools to help you learn how to correct photo color in your compositions. Color correction gives you control of the white balance and light sensitivity after the image has been captured. If you have unwanted colors, contrasts, lighting, or, merely wish to tweak the color of lighting for creative reasons; color correction can help you whip your image into shape.
1.

Install PaintShop Pro

To install PaintShop Pro photo editing software on your PC, download and run the installation file above. Continue following on-screen instructions to complete the setup process.
2.
Select Curves from Adjust menu
To remove a color cast, choose Adjust > Brightness and Contrast > Curves.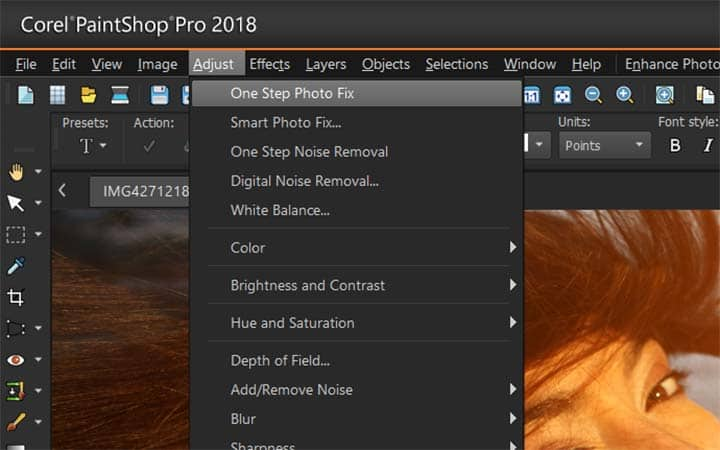 3.
Apply Smart Photo Fix
To apply a comprehensive set of adjustments, choose Adjust > Smart Photo Fix.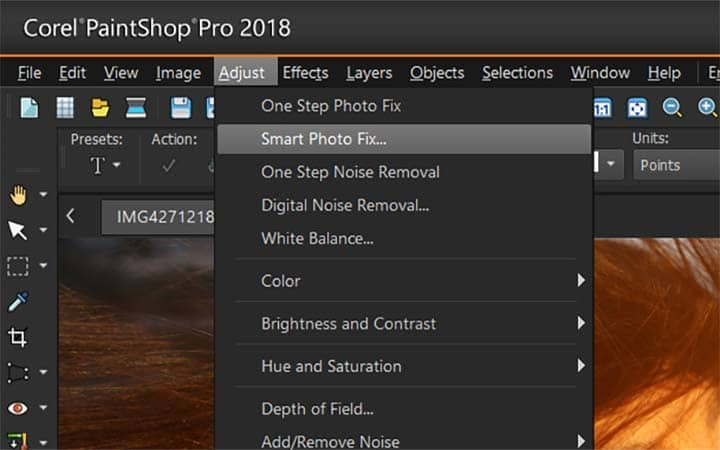 4.
Adjust Brightness and Contrast
To access commands for making various brightness and contrast corrections, choose Adjust > Brightness and Contrast.
Download a free trial now and start correcting image color today
PaintShop Pro's image editing tools allow you to quickly and easily correct photo color to bring the image back to its natural look.
PaintShop Pro does more than just photo color correction
Check out some of the other photo editing features in Paintshop Pro, like photo corrector, remove people from photo, restore images, and more! Create high quality photos in a fun and easy to use photo editor and make your photos stand out more than ever.
Download the best solution for correcting photo color that there is
Is the color just a little bit off in some of you photos? We promise you'll love the easy-to-use image color corrector features in PaintShop Pro. Click below to download your free 30-day trial and correct image color for free before you buy!