Retouch Photos
Whether for portraits, landscapes or something else entirely, you need a photo enhancer that allows you to quickly and easily make adjustments and edits to your photos. PaintShop Pro provides you with a variety of tools to make your photo touch up process as smooth as possible.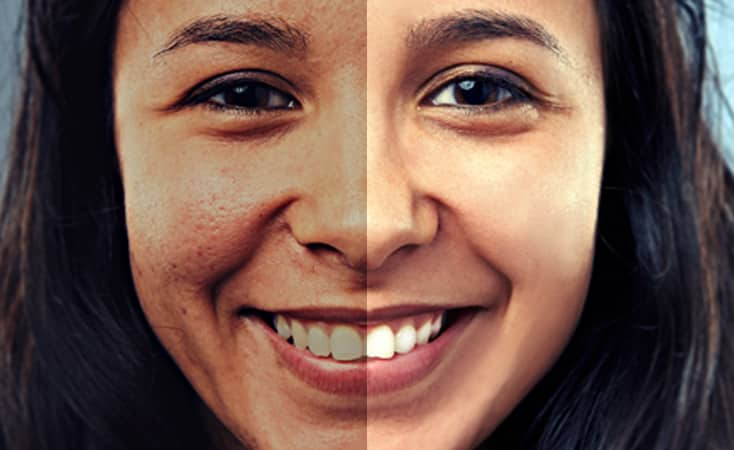 How to Retouch Your Photos
Step 1

Open the photo you wish to retouch

Step 2

Choose the PaintShop photo manipulation feature you wish to use, such as red-eye removal,

cosmetic changes and others

Step 3

Let the handy Learning Center guide you through the steps to use your chosen retouch tool

Step 4

Once you've completed your retouching process, make sure you save your image
Download a free trial now and
start removing retouching photos today
PaintShop Pro's powerful retouching tools make fixing photos as simple as ever.
With everything from red-eye correction to cosmetic editing tools, you can't go wrong.
Download the best photo retouch solution out there
Cosmetic imperfections in your photos are a thing of the past. We promise you'll love the retouching features in PaintShop Pro. Click below to download your free 30-day trial and retouch your photos for free before you buy!