Straighten A Photo
How To Straighten A Photo
When you capture the perfect image at a funky angle, it can ruin your shot. It's often tricky to worry about your camera being level when you're worried about composition, lighting, exposure, or any other element of photography. Fortunately, you can quickly straighten a crooked image in post-processing. By using the image straightening tool, you're able to create a stronger composition that shows off the subject.
1.

Install PaintShop Pro

To install PaintShop Pro photo editing software on your PC, download and run the installation file above. Continue following on-screen instructions to complete the setup process.
2.
Select Straighten tool
On the Tools toolbar, choose the Straighten tool. A straightening bar with end handles appears on the image.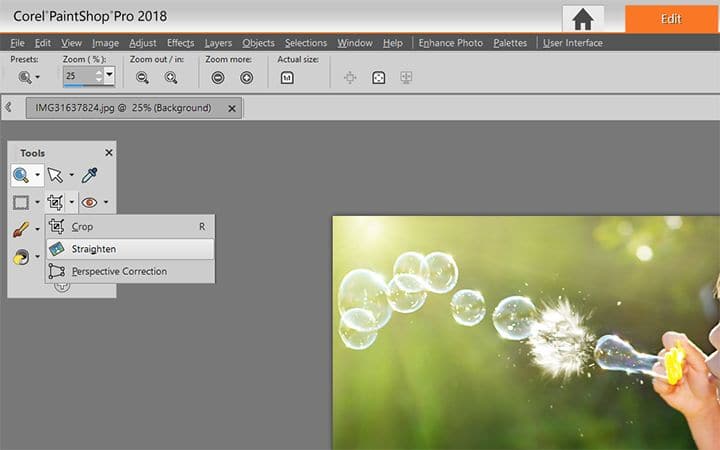 3.
Adjust alignment
Drag each handle of the straightening bar to align it with the part of the image that you want to straighten.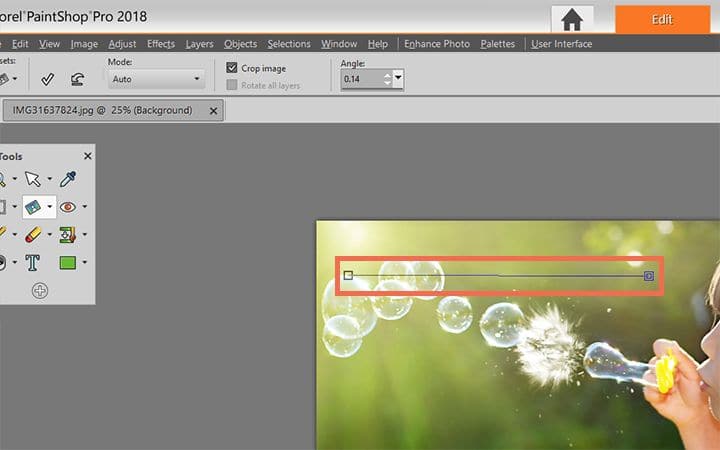 4.
Straightening options
On the Tool Options palette, choose one of the following options from the Mode drop-list:
Auto — automatically straightens the image based on the position of the straightening bar
Make vertical — rotates the image to make the straightening bar vertical
Make horizontal — rotates the image to make the straightening bar horizontal
Click the Apply button .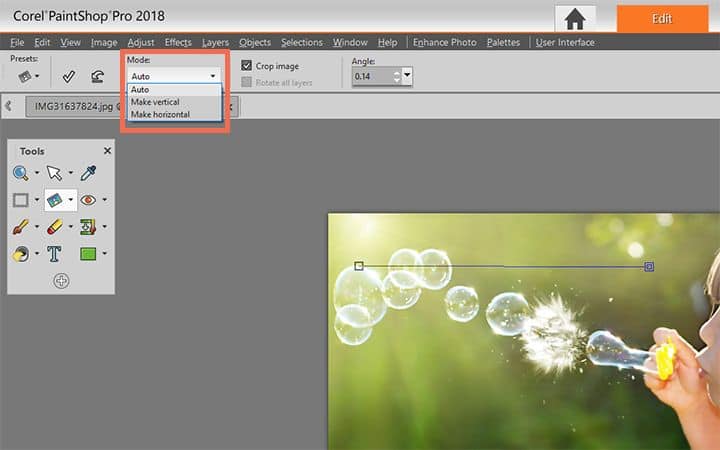 Download a free trial now and start straightening photos today
PaintShop Pro's image editing tools allow you to quickly and easily straighten photos for a better viewing experience.
PaintShop Pro does more than just straighten photos
Check out some of the other photo editing features in Paintshop Pro, like remove red eye, enhance photos, crop an image, and more! Create high quality photos in a fun and easy to use photo editor and make your photos stand out more than ever.
Download the best solution for straightening photos that there is
Are some of the photos you took crooked? We promise you'll love the easy-to-use photo straightening features in PaintShop Pro. Click below to download your free 30-day trial and straighten images for free before you buy!