Correct Image Perspective
How To Correct Image Perspective
When your subject appears out of alignment or tilted, it can indicate that your image perspective is off. This is caused by the camera not being level or lined up correctly. You'll want to correct the image perspective to make everything line up better. Check out the guide below to learn how to correct image perspective in your pictures.
To correct perspective in a photo
1.

Install PaintShop Pro

To install PaintShop Pro photo editing software on your PC, download and run the installation file above. Continue following on-screen instructions to complete the setup process.
2.
Select Perspective Correction
On the Tools toolbar, choose the Perspective Correction tool. A bounding box with corner handles appears on the image.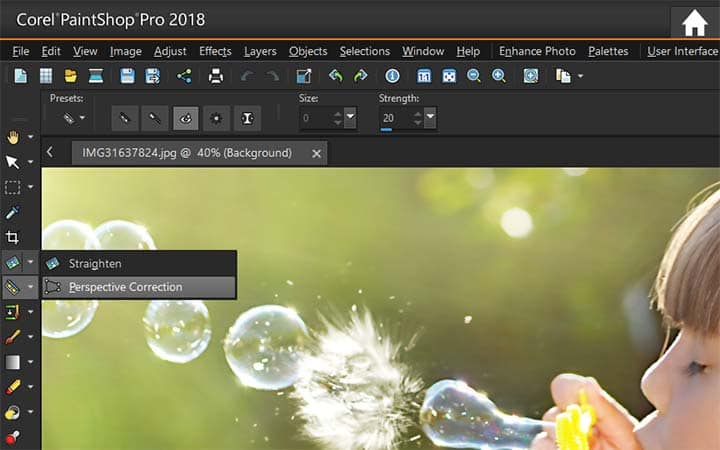 3.
Choose settings
On the Tool Options palette, choose settings for the following controls:
Grid lines — lets you type or set the number of gridlines to display
Crop image — crops the image to a rectangular shape after the perspective is applied
Note: Marking the Crop image check box deletes the areas of the image that fall outside the rectangle.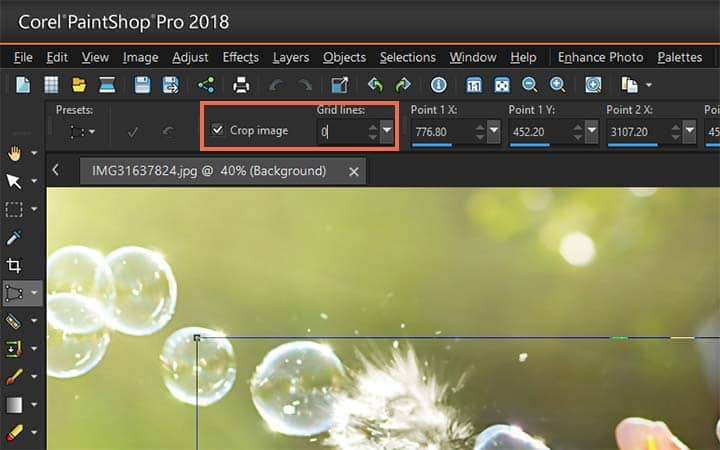 4.
Adjust position
Drag each handle to the corner of the object that should be rectangular. Click the Apply button.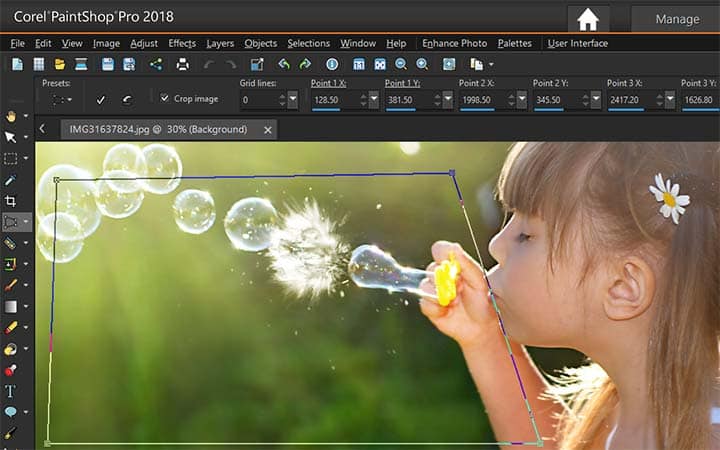 To correct perspective in an image layer
2.
Select layer
On the Layers palette, select the layer to correct.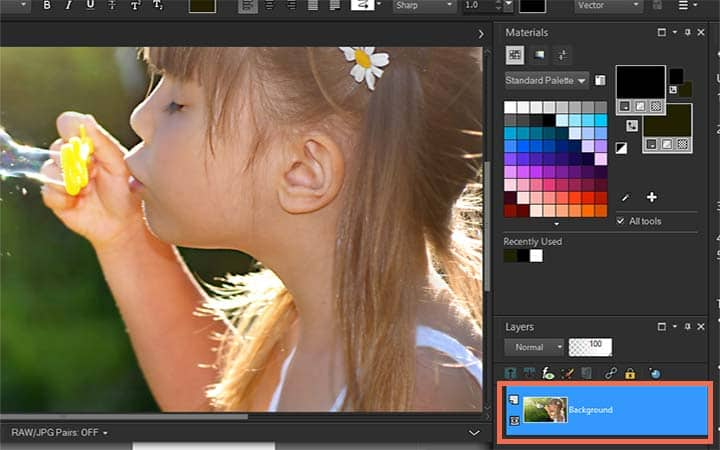 3.
Select Grid from View menu
Choose View > Grid to display the gridlines.
The gridlines help you correct lines in your photograph that should be vertical or horizontal.
Note: To adjust the grid settings, choose View > Change Grid, Guide & Snap Properties, and then use the controls on the Grid page of the dialog box.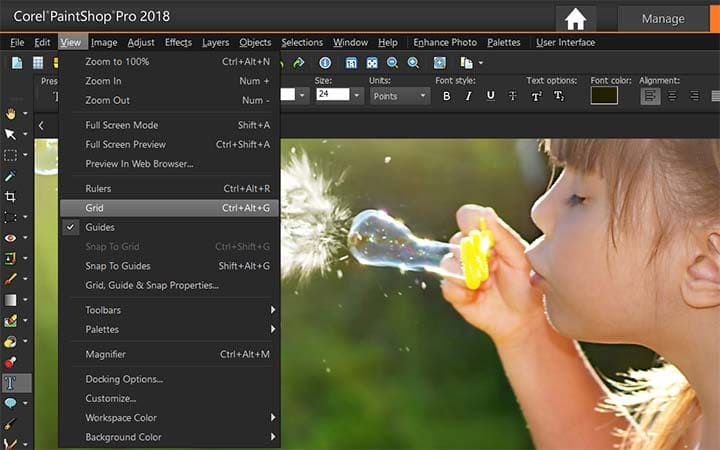 4.
Select Pick tool
On the Tools toolbar, choose the Pick tool . A bounding box appears around the entire layer. Note: It may be helpful to expand the image window so that you can see all of the corner handles of the current layer. To expand the image window, drag from a corner or side.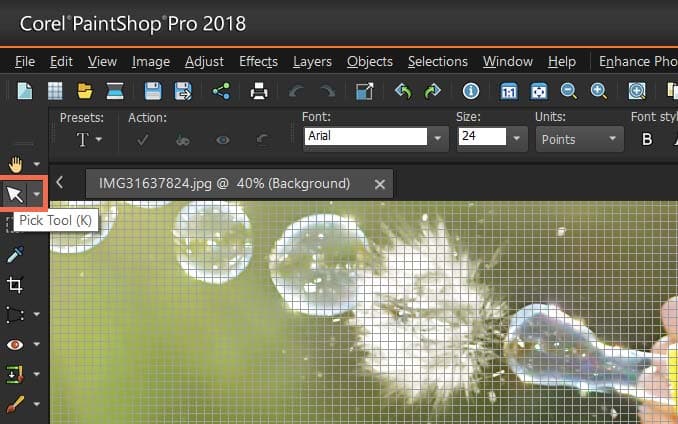 5.
Adjust position
Hold down Ctrl, and drag a corner handle on the selected layer. The image is updated when you finish dragging. Continue adjusting the perspective until the image looks correct.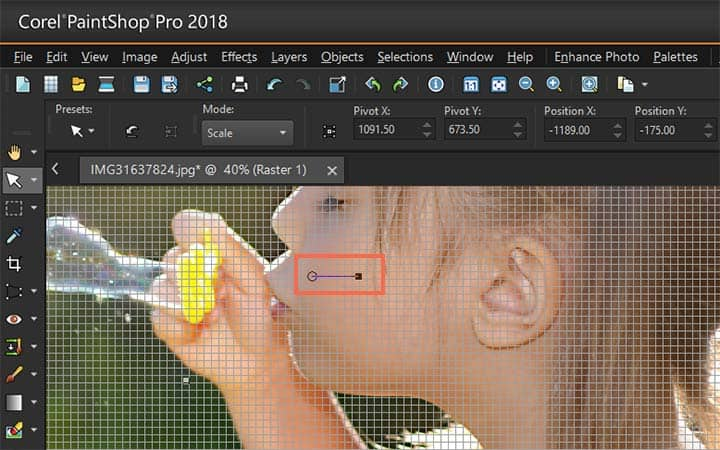 Download a free trial now and start correcting image perspective today
PaintShop Pro's image editing tools allow you to quickly and easily perspective correction.
PaintShop Pro does more than just correct image perspective
Check out some of the other photo editing features in Paintshop Pro, like perspective distortion, restore images, change image color, and more! Create high quality photos in a fun and easy to use photo editor and make your photos stand out more than ever.
Download the best solution for correcting photo perspective that there is
Is your image perspective a little bit off? We promise you'll love the easy-to-use perspective correction features in PaintShop Pro. Click below to download your free 30-day trial and correct image perspective for free before you buy!