Make Vintage Photos
How To Make Vintage Photos
Vintage photography effects are magical because they give you a chance to relive the days before digital film - but without giving up all of the conveniences. Vintage photo effects include adding grain, vignetting, yellowing, and other aging effects. Using advanced filters and templates, Paintshop Pro allows you to bring a bit of nostalgia to your images. Keep reading to learn how to make vintage photos of your own.
1.

Install PaintShop Pro

To install PaintShop Pro photo editing software on your PC, download and run the installation file above. Continue following on-screen instructions to complete the setup process.
2.
Select Time Machine effect
Choose Effects > Photo Effects > Time Machine.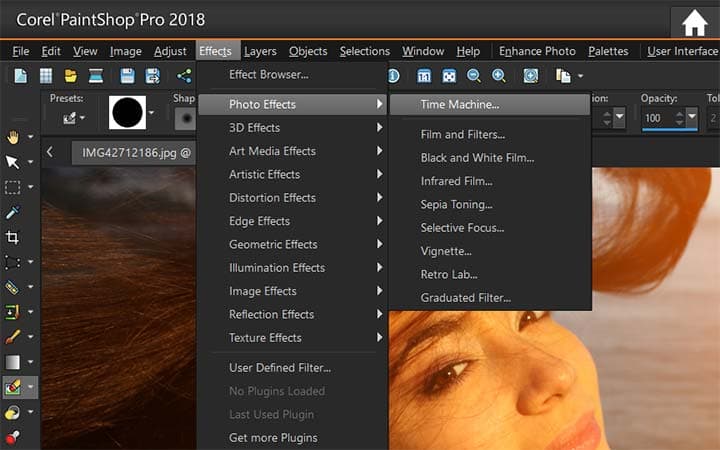 3.
Select a thumbnail
Click one of the thumbnails above the timeline to choose an effect.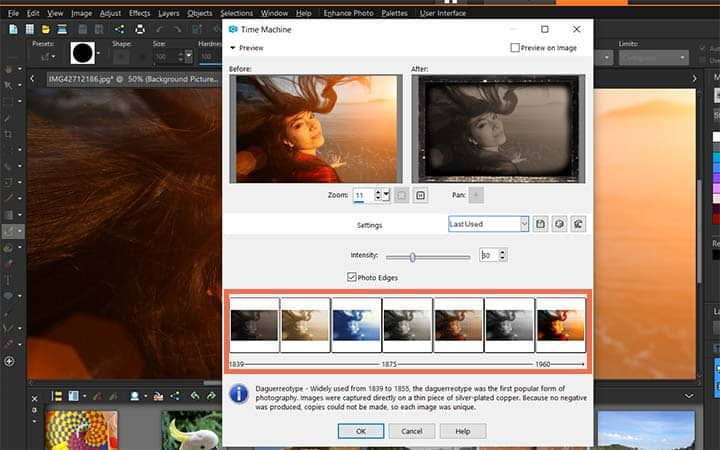 4.
Adjust Intensity
Move the Intensity slider to adjust the appearance of the effect. You can add or remove edge effects for photos. Unmark the Photo Edges check box below the Intensity slider to remove the edges, or mark the checkbox to apply the edges.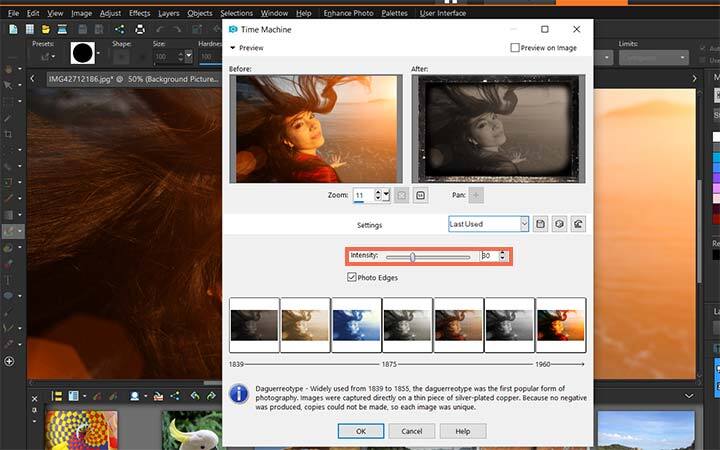 Download a free trial now and start making vintage looking photos today
PaintShop Pro's image editing tools allow you to quickly and easily make vintage looking photos to bring out some classic flare and style in your images
PaintShop Pro does more than just make vintage photos
Check out some of the other photo editing features in Paintshop Pro, like add sepia effect, use photo masks, edit depth of field, and more! Create high quality photos in a fun and easy to use photo editor and make your photos stand out more than ever.
Download the best solution for making vintage photos that there is
If you want to add a vintage look to photos then you are in the right place. We promise you'll love the easy-to-use vintage photo features in PaintShop Pro. Click below to download your free 30-day trial and create vintage looking photos for free before you buy!