Fix Blurry Pictures
How To Fix Blurry Pictures
You get home from a photoshoot, excitedly import your images, fire up PaintShop Pro, and find that your awesome pictures are blurry! In the past, you were doomed to live with a blurry photo. Now, with technology on your side, you can fix blurry pictures in no time. Follow the guide below to learn how to fix blurry pictures.
1.

Install PaintShop Pro

To install PaintShop Pro photo editing software on your PC, download and run the installation file above. Continue following on-screen instructions to complete the setup process.
2.
Select Unsharp Mask
Choose Adjust > Sharpness > Unsharp Mask. The Unsharp Mask dialog box appears.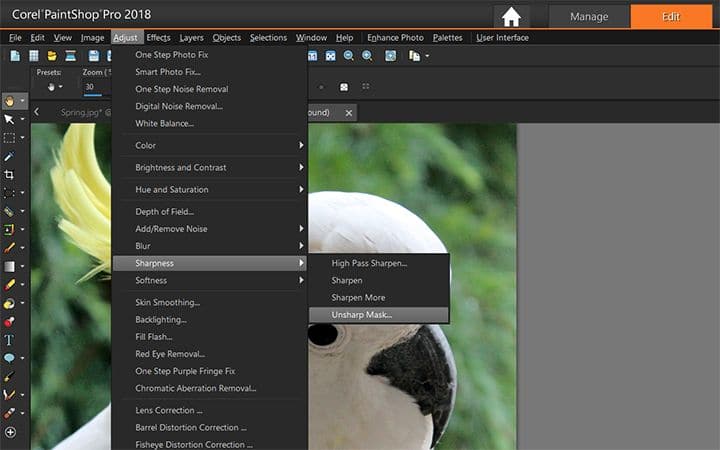 3.
Adjust Radius
Type or set a value from 0.01 to 100.00 in the Radius control to specify the distance (radius) within which dissimilar pixels are sharpened.
Note: Photos with close-up subjects and softer details usually require higher Radius settings; photos with lots of fine detail usually require lower Radius settings.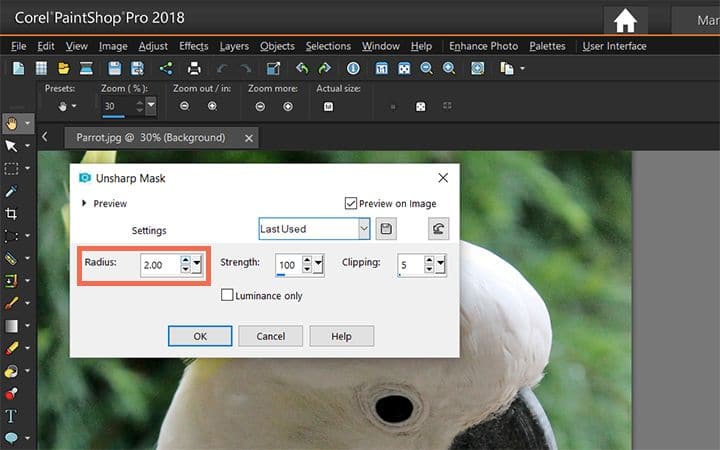 4.
Set Strength
Type or set a value from 1 to 500 in the Strength control to specify the overall strength of the command.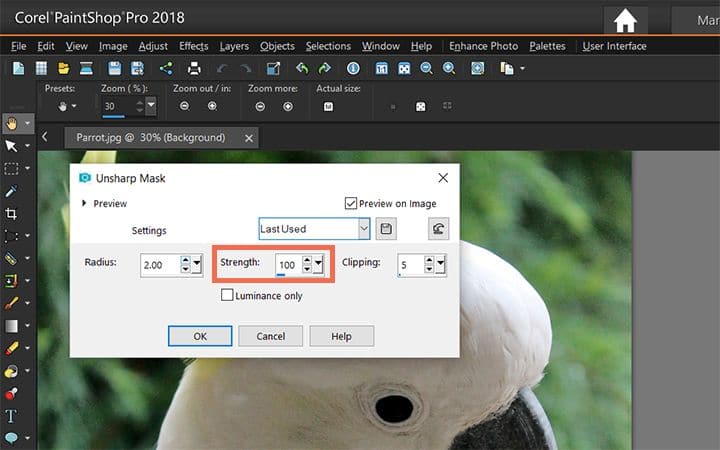 5.
Adjust Clipping
Type or set a value from 0 to 100 in the Clipping control to specify the lightness values that adjacent pixels must have in order to be sharpened. Click OK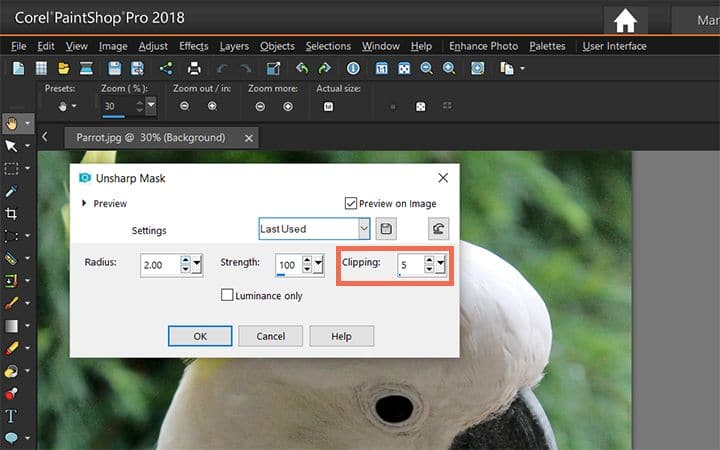 Download a free trial now and start fixing blurry images today
PaintShop Pro's image editing tools allow you to quickly and easily fix blurry images to make the image even more beautiful.
PaintShop Pro does more than just fix blurry images
Check out some of the other photo editing features in Paintshop Pro, like sharpen photos, remove photo background, crop an image, and more! Create high quality photos in a fun and easy to use photo editor and make your photos stand out more than ever.
Download the best solution for fixing blurry images that there is
Did some of your images turn our slightly blurry during your shoot? We promise you'll love the easy-to-use features for fixing blurry photos in PaintShop Pro. Click below to download your free 30-day trial and fix blurred photos for free before you buy!