Remove Background From Photo
How To Remove Background From Photo
When it comes to removing backgrounds from images, you used to have to cut it out by hand. Isolating the subject of an image and removing the background from a photo is the first step of preparing an image to use with another. Now, with PaintShop Pro, you can skip cutting an image out by hand and learn how to remove the background from a photo the easy way.
1.

Install PaintShop Pro

To install PaintShop Pro photo editing software on your PC, download and run the installation file above. Continue following on-screen instructions to complete the setup process.
2.
Select the layer
On the Layers palette, click the layer that contains the image element that you want to isolate.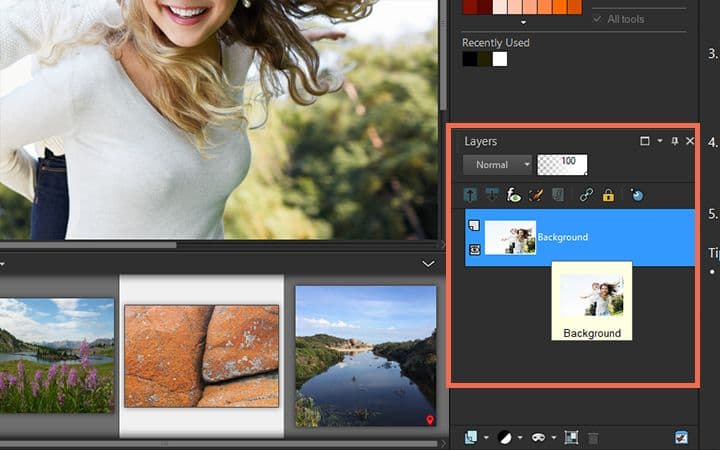 3.
Invoke Background Eraser
On the Tools toolbar, choose the Background Eraser tool.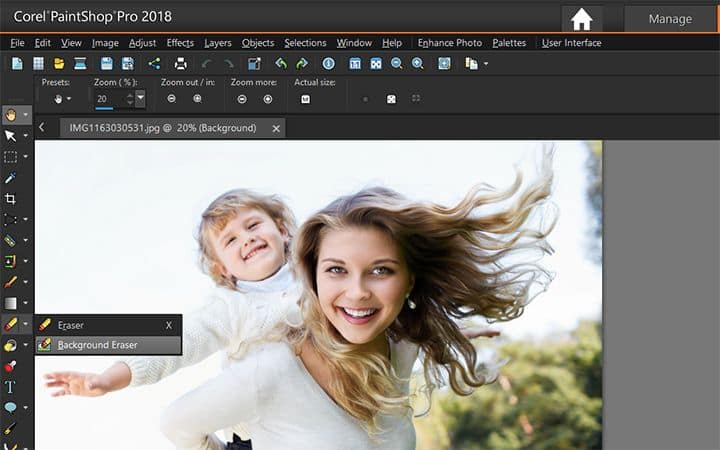 4.
Select brush options
On the Tool Options palette, choose the brush options you want.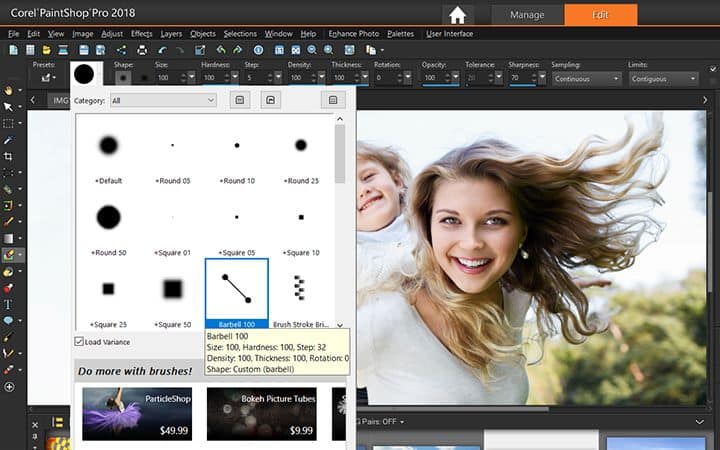 5.
Make selection and apply
Drag around the edges of the image area that you want to isolate. Slow, careful strokes give you the best results. Keep the center of the brush on regions you want to erase, while keeping the edges of the brush on regions you want to preserve.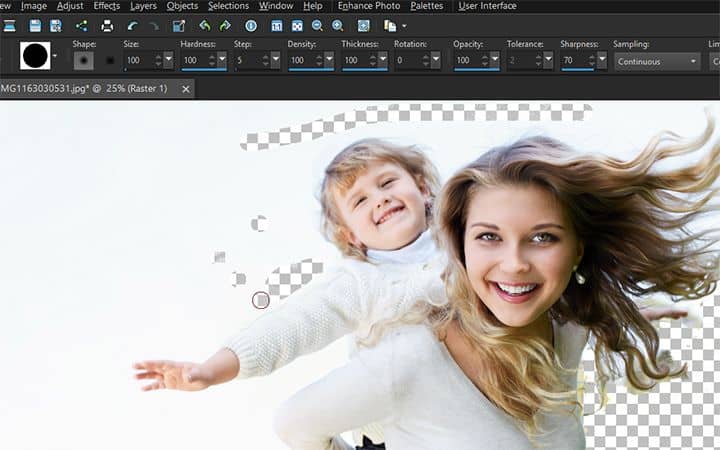 Download a free trial now and start removing photo backgrounds today
PaintShop Pro's image editing tools allow you to quickly and easily remove photo backgrounds so you can add the background you want.
PaintShop Pro does more than just remove photo background
Check out some of the other photo editing features in Paintshop Pro, like crop an image, watermark photos, blur a photo, and more! Create high quality photos in a fun and easy to use photo editor and make your photos stand out more than ever.
Download the best solution for removing photo backgrounds that there is
Want to remove the background from your image? We promise you'll love the easy-to-use background removal features in PaintShop Pro. Click below to download your free 30-day trial and remove photo backgrounds for free before you buy!