Edit Contrast In Photo
How To Edit Contrast In Photo
The contrast of an image refers to the difference between the light pixels and dark pixels. Low contrast images contain a narrow range of colors while high contrast images have bright highlights and dark shadows. Adjusting the contrast can either make an image more vivid or can mute the tones for a more subdued feel. Check out the guide below to learn how to edit contrast in photos.
1.

Install PaintShop Pro

To install PaintShop Pro photo editing software on your PC, download and run the installation file above. Continue following on-screen instructions to complete the setup process.
2.
Select Brightness/Contrast from Adjust menu
Choose Adjust > Brightness and Contrast > Brightness/Contrast. The Brightness/Contrast dialog box appears.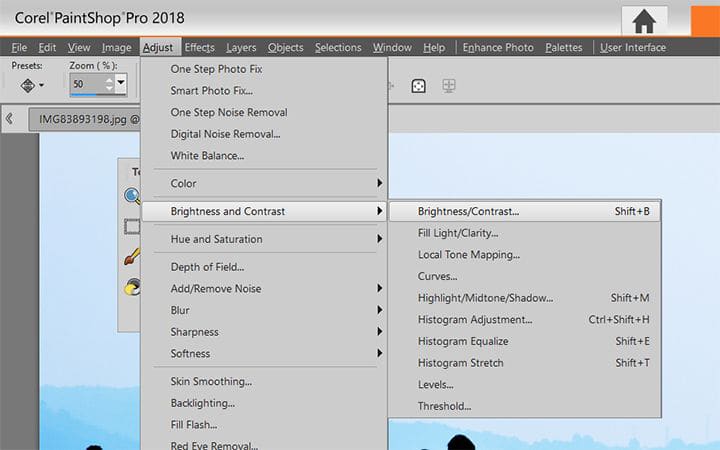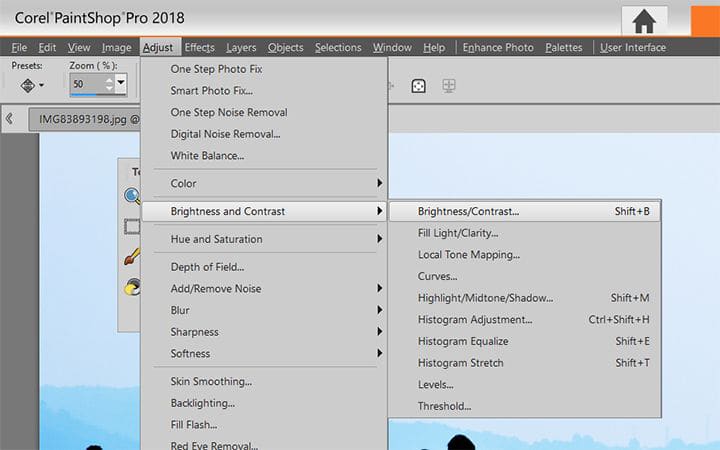 3.
Adjust Contrast
Type or set a value in the Contrast control. A positive number increases contrast; a negative number decreases contrast. A value of zero preserves the original setting. Click OK.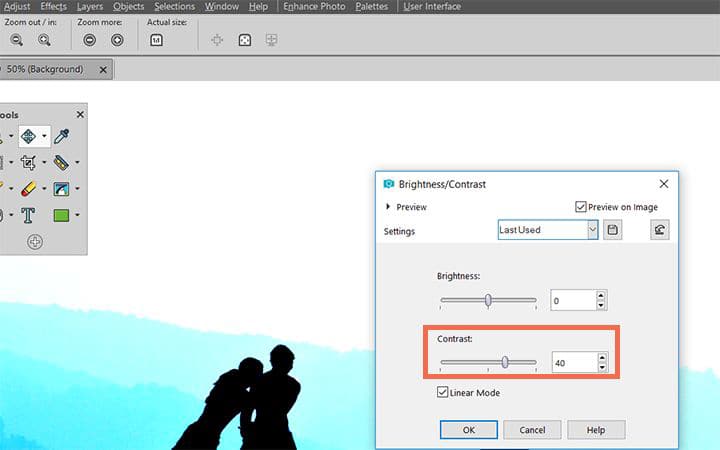 Download a free trial now and start editing image contrast today
PaintShop Pro's image editing tools allow you to quickly and easily edit image contrast to really make your image stand out.
PaintShop Pro does more than just adjust image contrast
Check out some of the other photo editing features in Paintshop Pro, like add text to photo, remove red eye, enhance photos, and more! Create high quality photos in a fun and easy to use photo editor and make your photos stand out more than ever.
Download the best solution for editing contrast in photos that there is
Looking to edit the contrast in your image? We promise you'll love the easy-to-use contrast features in PaintShop Pro. Click below to download your free 30-day trial and edit image contrast for free before you buy!