Add Text To A Photo
How To Add Text To A Photo
Adding text to your images can help communicate additional information, enhance creativity, and add another layer of art to your composition. By using a post-processing software program, it is quick and easy to use your image to make a statement. Check out the guide below to learn how to add text to a photo.
1.

Install PaintShop Pro

To install PaintShop Pro photo editing software on your PC, download and run the installation file above. Continue following on-screen instructions to complete the setup process.
2.
Invoke Text tool
On the Tools toolbar, choose the Text tool.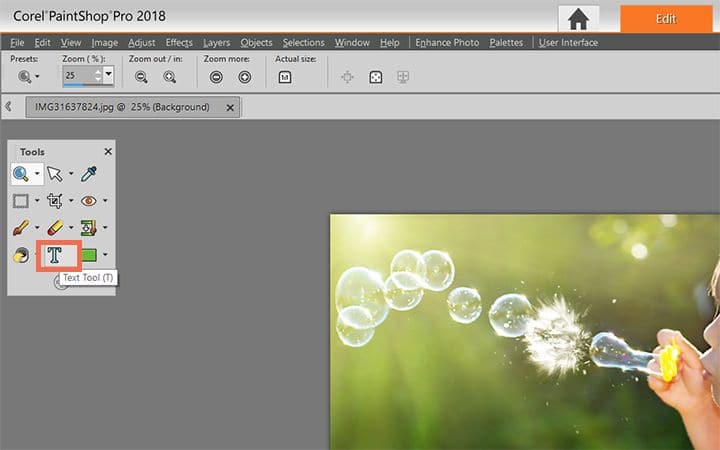 3.
Modify font
On the Tool Options palette, choose a font, font size, units, font style, font color and stroke width and color.
Note: The Units drop-list offers two options — Points (for print output) and Pixels (for Web output).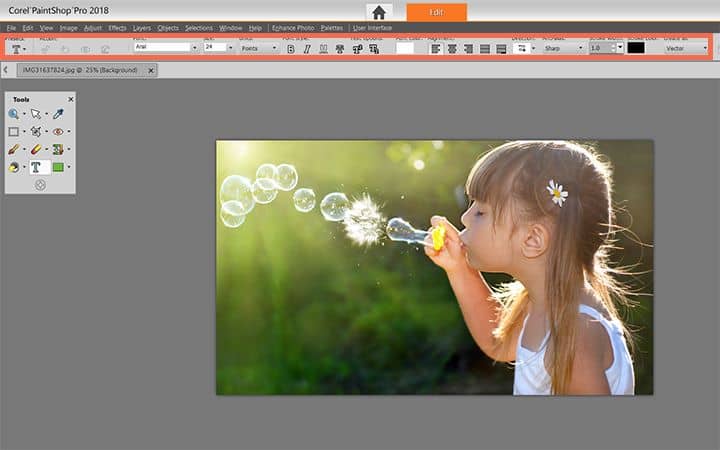 4.
Pick a text type
On the Tool Options palette, choose one of the following text types from the Create As drop-list:
Vector — creates fully editable text that resides on a vector layer. This text type is the default and is used in most instances.
Selection — creates a selection marquee in the shape of the text characters. The marquee is filled with the underlying layer.
Floating — creates raster text as a floating selection. The selection can be moved, but the text characters cannot be edited.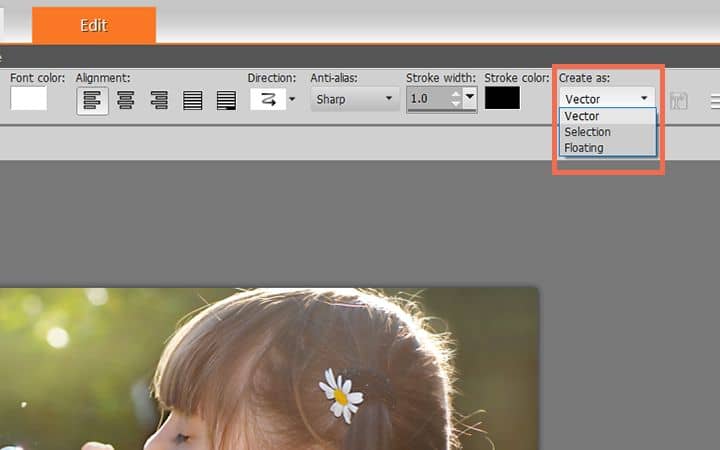 5.
Apply
In the image window, click where you want the text to appear, type the text, and click the Apply button on the Tool Options palette.
A bounding box appears around the text.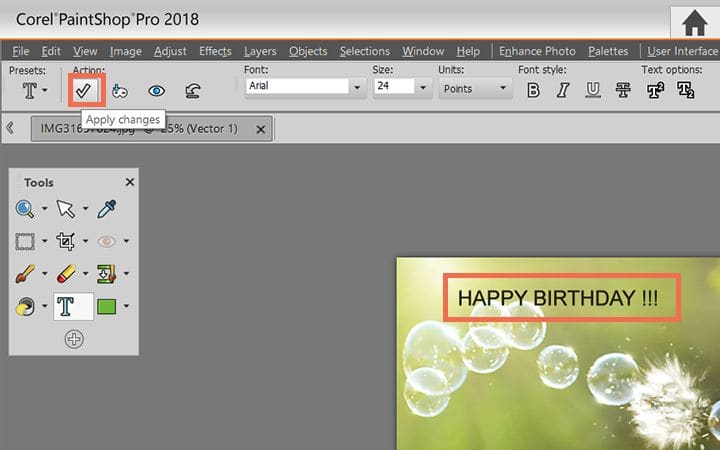 6.
Adjust text position
Do any of the following to adjust the text position:
Position the pointer in the centre of the bounding box until the pointer changes its shape to a four-way arrow, and drag the text to the desired location.
Position the pointer over a corner of the bounding box until the pointer changes its shape to a two-way arrow, and drag up and down to rotate the text.
Download a free trial now and start adding text to photos today
PaintShop Pro's image editing tools allow you to quickly and easily add text to photos.
PaintShop Pro does more than just add text to photos
Check out some of the other photo editing features in Paintshop Pro, like straighten photos, remove red eye, enhance photos, and more! Create high quality photos in a fun and easy to use photo editor and make your photos stand out more than ever.
Download the best solution for adding text to photos that there is
Adding text to photos in now easier than ever. We promise you'll love the easy-to-use text to image features in PaintShop Pro. Click below to download your free 30-day trial and add text to photos for free before you buy!