Make An Image Black And White
How To Make An Image Black And White
Converting your image to black and white can be a great way to enhance your photo. Some colors frequently clash or distract in a frame and using the black and white effect can keep the focus on your subject, where it belongs. In addition to eliminating color distraction, making an image black and white is excellent from an artistic perspective by exaggerating contrasts, highlighting composition structure, and providing interest to your photo.
1.

Install PaintShop Pro

To install PaintShop Pro photo editing software on your PC, download and run the installation file above. Continue following on-screen instructions to complete the setup process.
2.
Select Black and White Film
Choose Effects > Photo Effects > Black and White Film. The Black and White Film dialog box appears.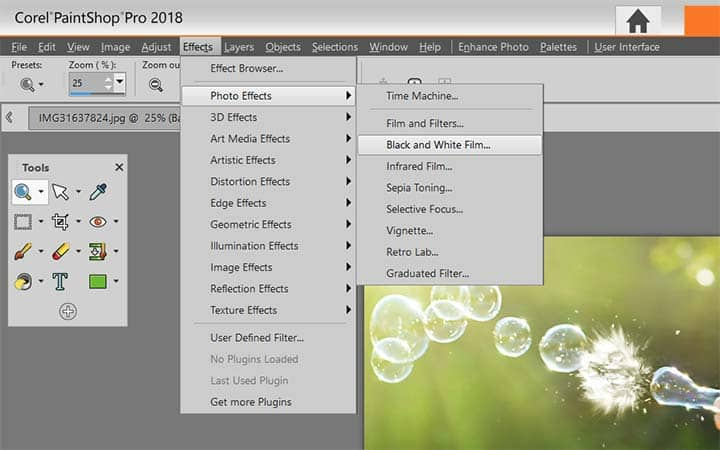 3.
Modify Settings
Modify the settings you want and click OK.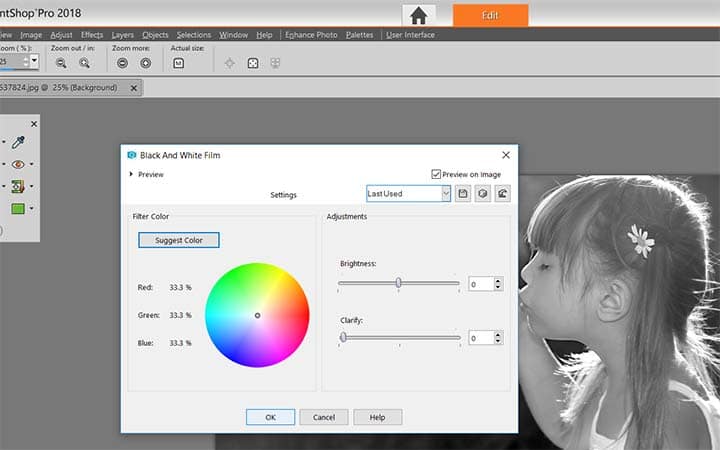 Download a free trial now and start making black and white photos today
PaintShop Pro's image editing tools allow you to quickly and easily create black and white photos from any of you images.
Download the best solution for making black and white photos that there is
Do you have an image that you think would look really good in black and white? We promise you'll love the easy-to-use black and white image features in PaintShop Pro. Click below to download your free 30-day trial and create a black and white image for free before you buy!