Add Vignette Effect
How To Add Vignette Effect
The vignette effect is a creative editing effect that darkens the corners and sides of an image. The resulting effect creates a subtle frame to your photo and draws attention to the center of the composition. Historically, photographers would work to keep vignetting from occurring. However, in recent years, it's become a widespread effect and can be created quickly in an image processing software.
1.

Install PaintShop Pro

To install PaintShop Pro photo editing software on your PC, download and run the installation file above. Continue following on-screen instructions to complete the setup process.
2.
Select the Vignette effect
Click Effects > Photo Effects > Vignette.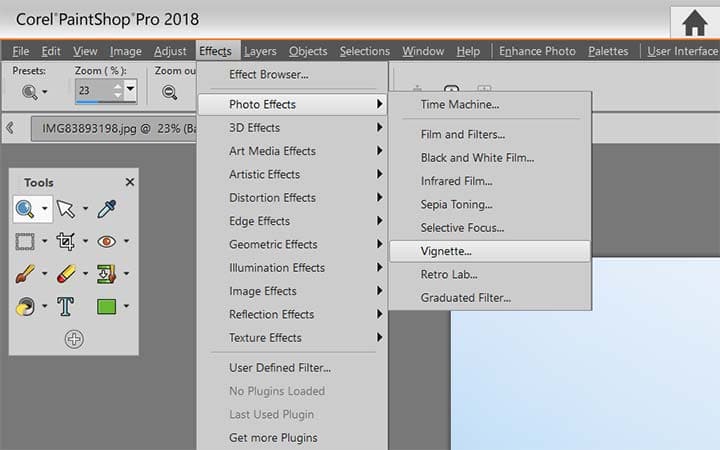 3.
Set the edge
In the Area of focus, choose a selection tool and drag in the Before pane to set the edge for the effect.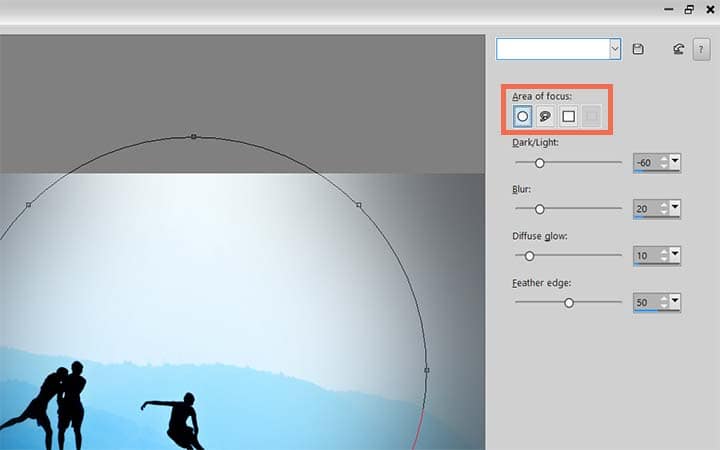 4.
Adjust edge color
Drag the Dark/Light slider to set an edge color.
5.
Make final adjustments
Fine-tune the results by dragging any of the following sliders:
Blur — determines the amount of blur outside the area of focus
Diffuse glow — adds a luminescent brightening effect and softens details in the entire photo
Feather edge — determines the softness of the transition between the area in focus and the edge effect.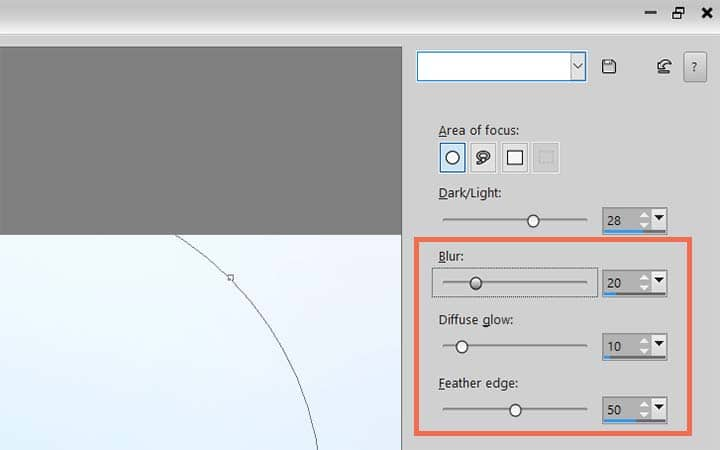 Download a free trial now and start adding vignette effect to photos today
PaintShop Pro's image editing tools allow you to quickly and easily add vignette effect to photos to draw the viewer's attention to the center of the image.
Download the best solution for adding vignette to images that there is
If you want to add a vignette effect to your image you are in the right place. We promise you'll love the easy-to-use vignette features in PaintShop Pro. Click below to download your free 30-day trial and add vignette to photos for free before you buy!