Clone Image
How To Clone Image
When your images contain localized flaws or blemishes, you can use the image clone tool to make minor enhancements and touch-ups. The clone tool allows you to sample a non-flawed portion of an image and copy it to the flawed portion you wish to correct. It takes a little practice, but keep reading to learn how to clone images using PaintShop Pro.
1.

Install PaintShop Pro

To install PaintShop Pro photo editing software on your PC, download and run the installation file above. Continue following on-screen instructions to complete the setup process.
2.
Select Clone Brush
On the Tools toolbar, choose the Clone Brush tool.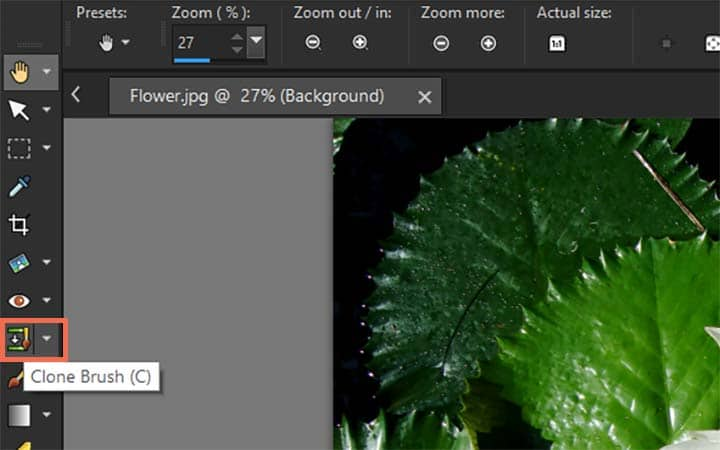 3.
Adjust brush properties
On the Tool Options palette, choose the brush tip, size, opacity, and other settings. If you want the Clone Brush tool to reset the source point each time you resume painting, mark the Aligned mode check box. You can continue dragging over the target area to fill in the source image. Unmark the check box if you want every stroke to copy the same data from the original source point. If you want to clone data from all layers merged together, mark the Use all layers checkbox. If you want to clone data from the current layer only, unmark the check box.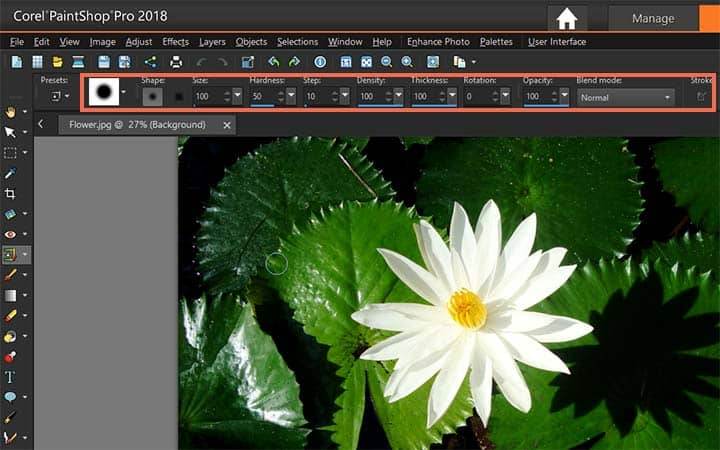 4.
Define the source area
On the source image, right-click the center point of the source area. If the image has more than one layer, click the name of the layer on the Layers palette before you define the source area.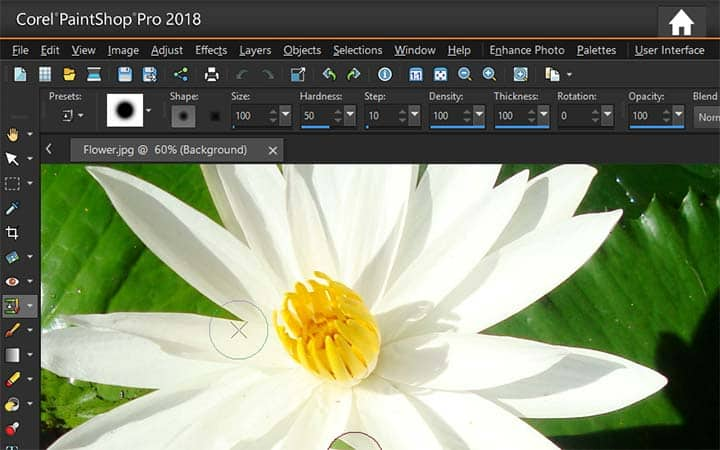 5.
Adjust position
Drag in the image where you want to paint the cloned area. If you want to hide or show the clone source overlay, click the Show Overlay checkbox on the Tool Options palette or press Ctrl + Alt + C.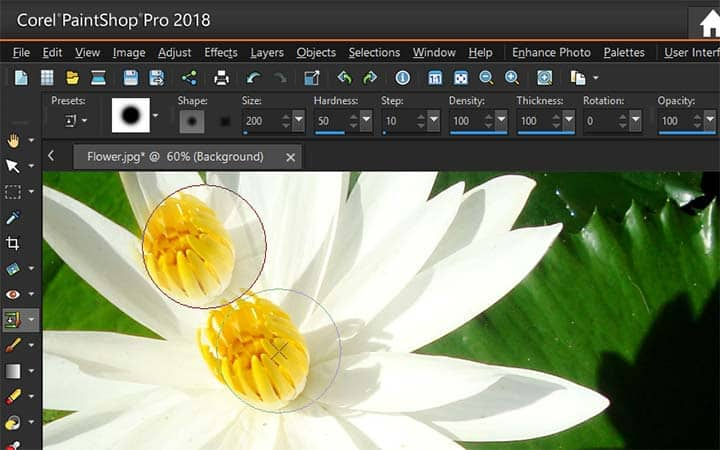 Download a free trial now and start cloning images today
PaintShop Pro's image editing tools allow you to quickly and easily clone an image to add more of what you want to your photo.
PaintShop Pro does more than just clone images
Check out some of the other photo editing features in Paintshop Pro, like remove red eye, photo blend, photo joiner, and more! Create high quality photos in a fun and easy to use photo editor and make your photos stand out more than ever.
Download the best solution for cloning photos that there is
Wanting to clone an image. We promise you'll love the easy-to-use image cloning features in PaintShop Pro. Click below to download your free 30-day trial and clone photos for free before you buy!