Resize Images
Uploading your images to the web? Sending them to be printed? Saving them for a client?
Having the right size of images is important and PaintShop Pro makes resizing your images a breeze whether you have one or one hundred.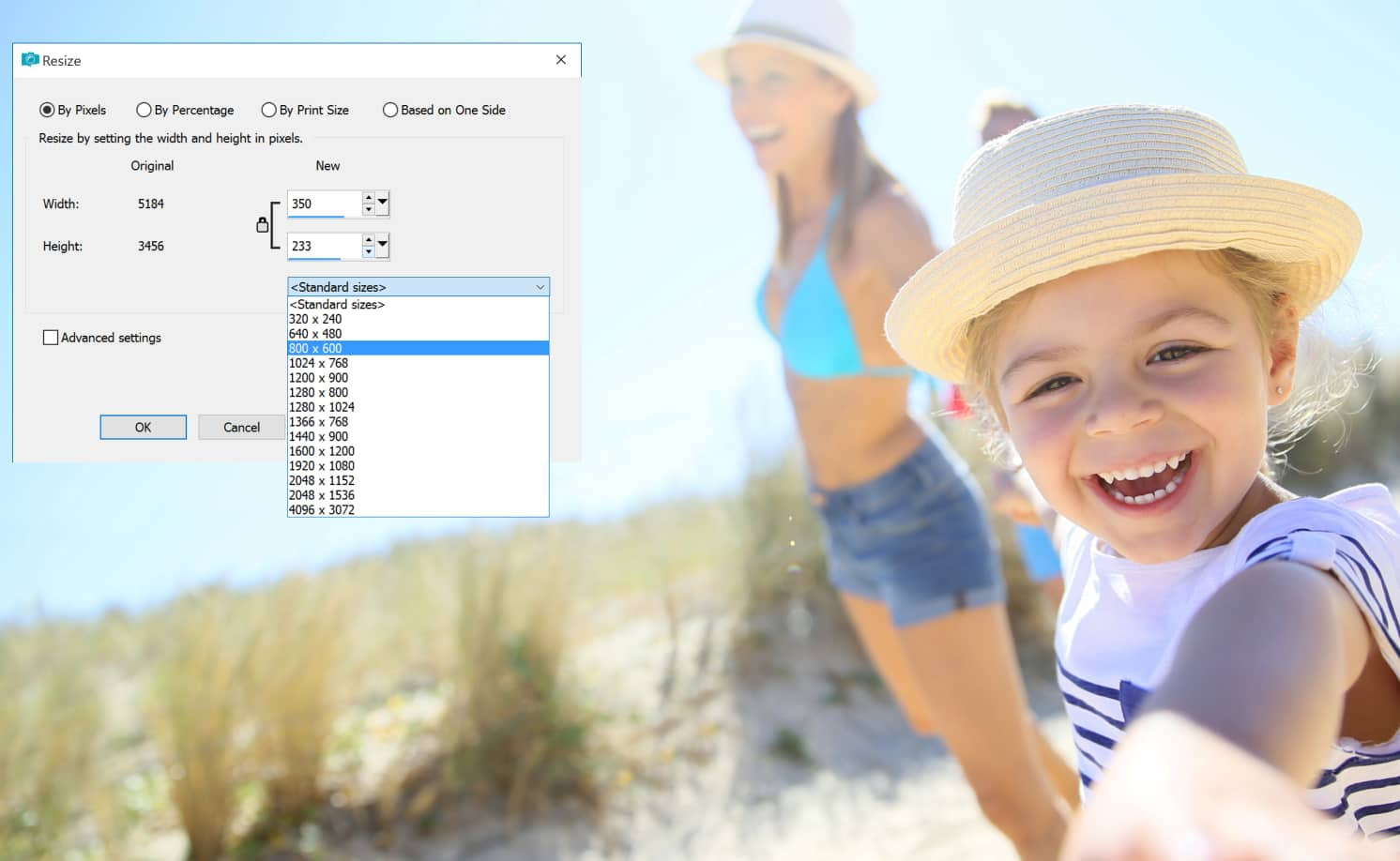 How to Resize an Image
Step 1

Open the photo resizer tool under Image > Resize

Step 2

Choose the method you wish to use to resize your image

Step 3

Adjust the width and/or height of your image as needed

Step 4

Note that you can also use the Batch Process feature found under File > Batch Process


to resize multiple images simultaneously
Download a free trial now and
start resizing images today
PaintShop Pro's powerful image resampling tools make reducing image size easier than ever with jpg, png, and other image formats. With multiple resizing options and the integration with batch processing, you'll get the right size image no matter how many you have.
Download the best image resizing solution out there
Incorrect photo sizes are a thing of the past. We promise you'll love the easy-to-use image resize features in PaintShop Pro. Click below to download your free 30-day trial and resize your photos for free before you buy!