Screenshots & Markup
Screenshots and markup can be one of the best ways to communicate, especially in a business setting. PaintShop Pro takes the difficulty out of taking and sharing the right screenshots to get your point across.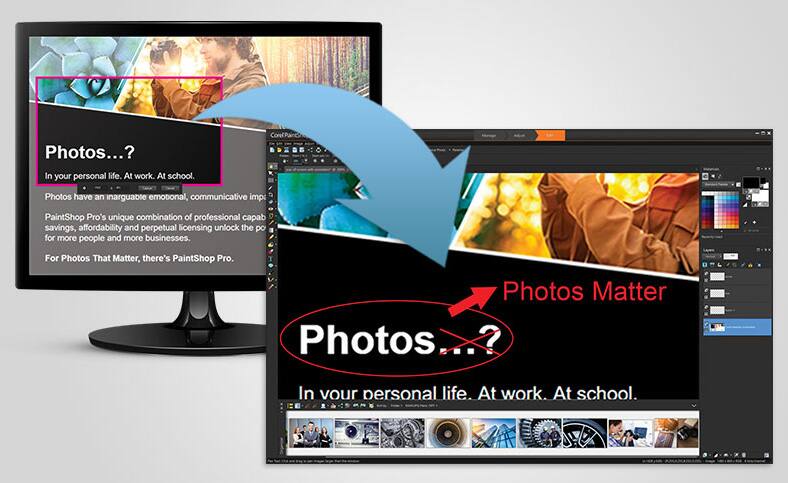 How to Take a Screenshot on PC Using Paintshop Pro
Step 1

Open the Screenshot tool in PaintShop Pro using File > Screenshot > Setup

Step 2

Choose your method of screen capture (allows you to select specific areas of your screen, different windows,


or specific objects)

Step 3

Click Start and begin taking screenshots
Download a free trial now and
start taking screenshots today
PaintShop Pro's powerful screenshot & markup tools make screen capture a breeze. Use Paintshop Pro's Screenshot tools to quickly take a snapshot, then edit it right in PaintShop Pro with drawing, painting and text tools.
PaintShop Pro does more than just Screenshots
Check out some of the other photo editing features in PaintShop Pro, like raw photo editing, photo retouching, and more! Create high quality imagery while maintaining a professional workflow to make your photos stand out more than ever.
Download the best screenshot and image editing combination out there
"Print Screen" is a thing of the past. We promise you'll love the easy-to-use screen capture features in PaintShop Pro. Click below to download your free 30-day trial and capture and edit screenshots for free before you buy!