Use Photo Makeover Tools
How To Use Photo Makeover Tools
Sometimes, your subjects need a bit of a touch up to show them in the best possible light. Makeover tools allow you to remove unwanted blemishes, wrinkles, moles, stray hairs, or any other imperfections. PaintShop Pro comes equipped to make it easy to give your portraits a makeover. Keep reading to learn how to use photo makeover tools and enhance your portraits.
1.

Install PaintShop Pro

To install PaintShop Pro photo editing software on your PC, download and run the installation file above. Continue following on-screen instructions to complete the setup process.
2.
Select Makeover tool
On the Tools toolbar, choose the Makeover tool.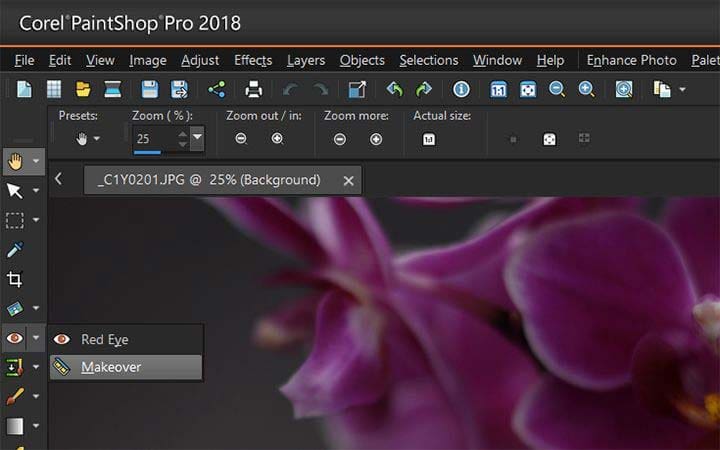 3.
Make quick improvements
You can quickly improve the appearance of the subjects in your photos by performing the following cosmetic changes:
removing blemishes — by using the Blemish Fixer mode of the Makeover tool
whitening teeth — by using the Toothbrush mode of the Makeover tool
fixing bloodshot eyes — by using the Eye Drop mode of the Makeover tool
adding a suntan — by using the Suntan mode of the Makeover tool
thinning a photo subject — by using the Thinify mode of the Makeover tool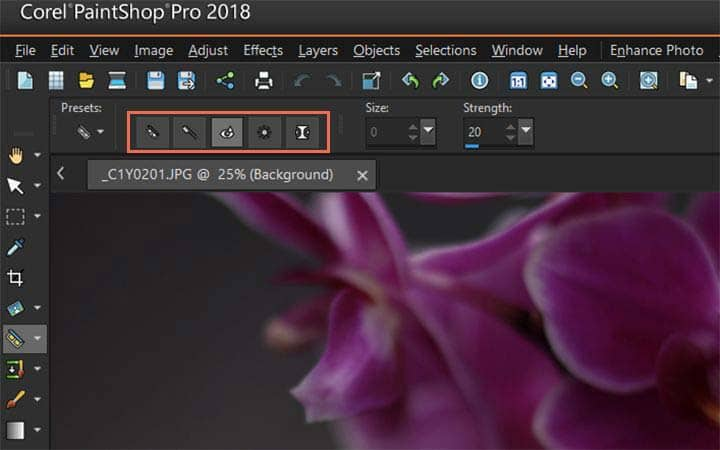 Download a free trial now and start editing makeup today
PaintShop Pro's image editing tools allow you to quickly and easily use makeover tools to help remove unwanted blemishes and
cosmetic problems in your image.
Download the best photo makeover tool that there is
Does your subject want some cosmetic touch ups after the shoot? We promise you'll love the easy-to-use makeover tool in PaintShop Pro. Click below to download your free 30-day trial and give your photos a makeover for free before you buy!