Remove Blemishes In Photos
How To Remove Blemishes In Photos
We're all human, and human subjects don't always have flawless skin. However, you can still show your subject in the best possible light. Use your image editing software to remove blemishes and provide other cosmetic changes to give your subject a bit of a makeover. It's quick, it's easy, and it's a great way to make your portraits stand out.
1.

Install PaintShop Pro

To install PaintShop Pro photo editing software on your PC, download and run the installation file above. Continue following on-screen instructions to complete the setup process.
2.
Select Makeover tool
On the Tools toolbar, choose the Makeover tool.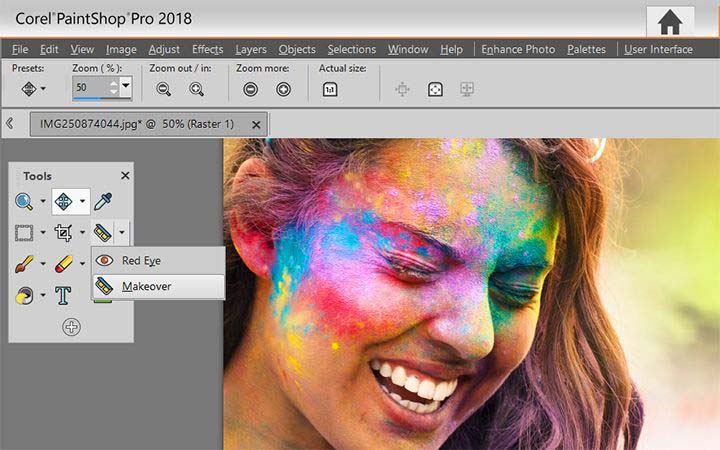 3.
Choose Blemish Fixer mode
On the Tool Options palette, choose the Blemish Fixer mode. The pointer changes to concentric circles.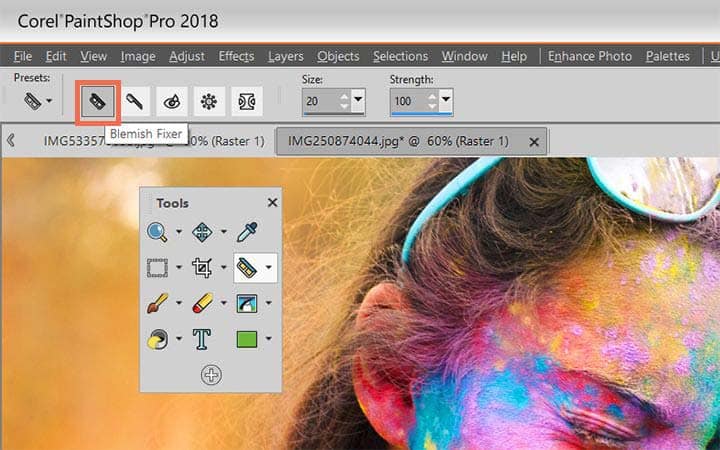 4.
Adjust size
On the Tool Options palette, adjust the Size control to the smallest size that allows the inner circle to enclose the blemish. The outer circle is for the material used to cover the blemish.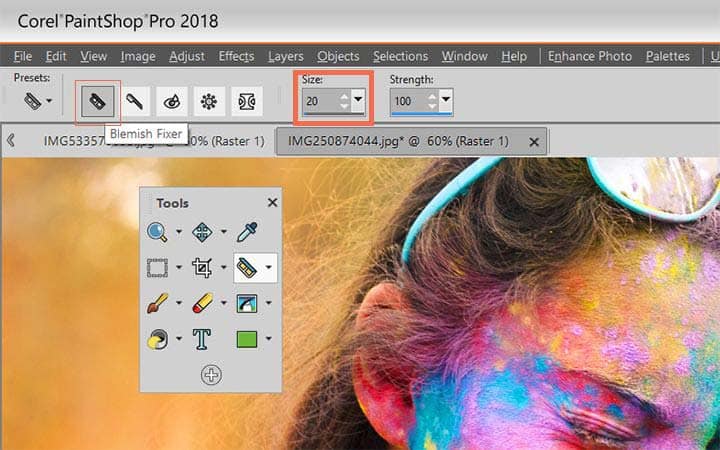 5.
Set Strength
On the Tool Options palette, adjust the Strength control. Values range from 1 to 100. Higher values apply more of the source material (enclosed in the outer circle) to the blemish area (enclosed in the inner circle).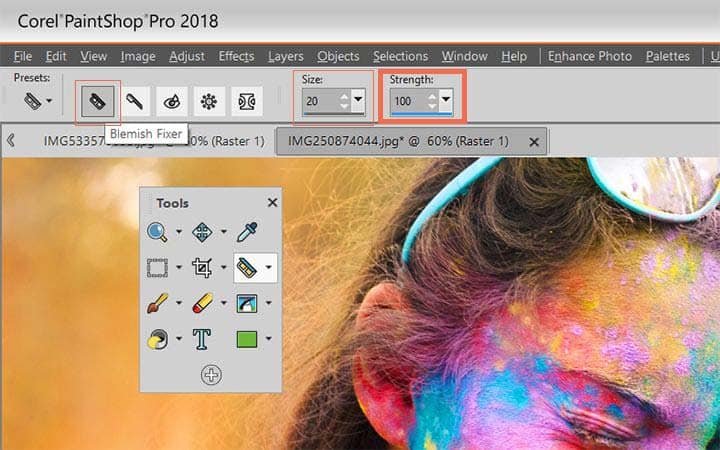 6.
Remove blemish
Click directly over the blemish. You can zoom in on the photo for better control of the Makeover tool.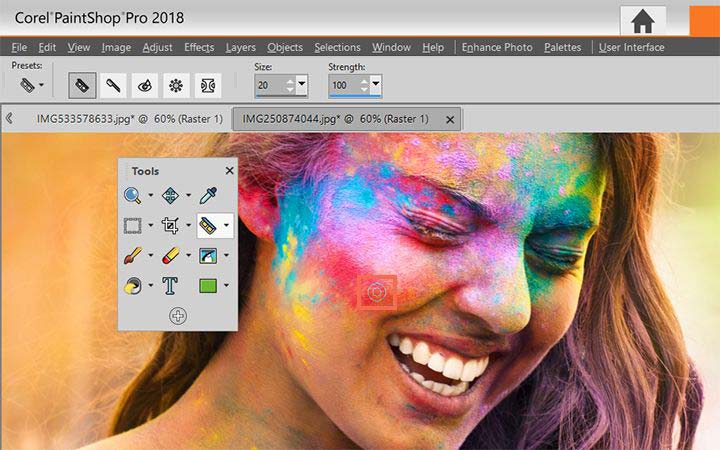 Download a free trial now and start removing blemishes today
PaintShop Pro's image editing tools allow you to quickly and easily remove unwanted blemishes from your photo subjects.
Download the best solution for removing blemishes from images that there is
Does the person you photographed have some blemishes they want removed from the images? We promise you'll love the easy-to-use blemish remover in PaintShop Pro. Click below to download your free 30-day trial and remove blemishes from photos for free before you buy!