Remove Wrinkles In Photos
How To Remove Wrinkles In Photos
Do you need to slow the march of time for some of your subjects? By using touch up tools, you can reduce or remove wrinkles, crows feet, and other age marks from your subject's skin. Wrinkle smoothing is a quick and easy way to enhance your subjects and provide a more flattering composition. Read the guide below, and you'll be touching up your portraits in no time.
1.

Install PaintShop Pro

To install PaintShop Pro photo editing software on your PC, download and run the installation file above. Continue following on-screen instructions to complete the setup process.
2.
Select Scratch Remover
On the Tools toolbar, choose the Scratch Remover tool.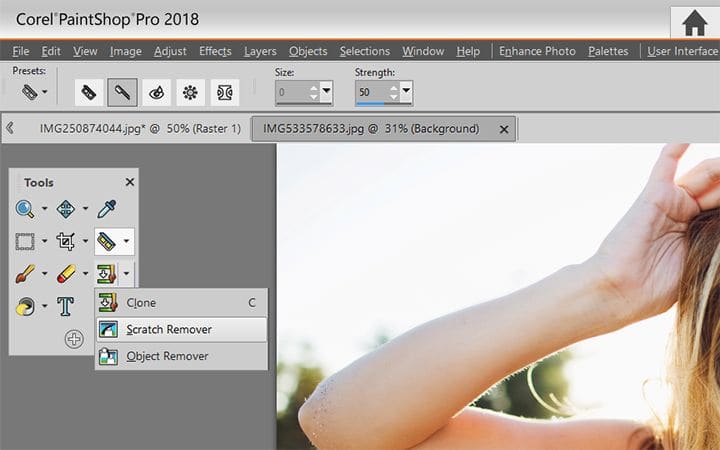 3.
Pick an edge type
On the Tool Options palette, choose either the square edge or the beveled edge selection box.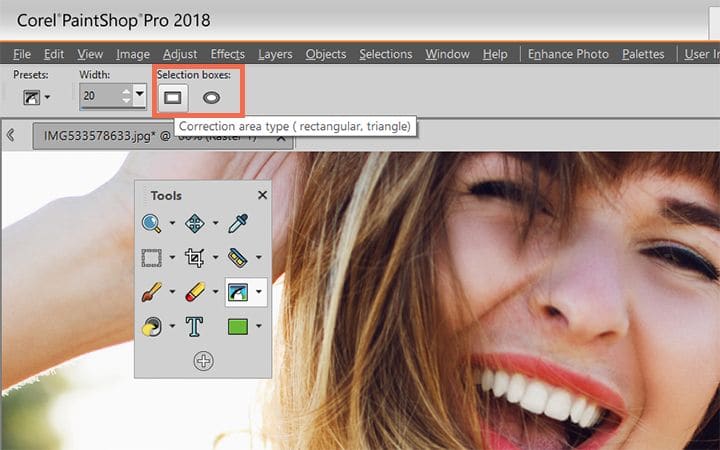 4.
Set Width control
Type or set a value in the Width control so that the wrinkle fits inside the inner portion of the selection box you drag.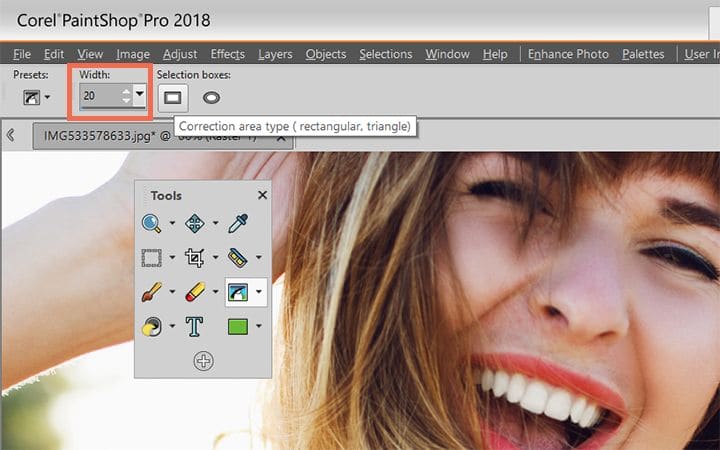 5.
Remove wrinkle
Position the pointer just outside the wrinkle, and carefully drag over the wrinkle so that the wrinkle is enclosed in the inner rectangle. The wrinkle is covered by the surrounding skin texture. If you need to start again, you can undo the correction, adjust the Width control, and redrag. For wrinkle lines that are not straight, correct just one portion at a time.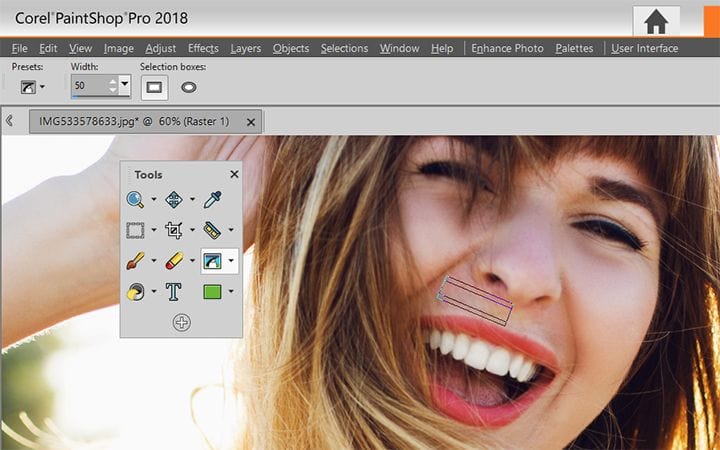 Download a free trial now and start removing wrinkles today
PaintShop Pro's image editing tools allow you to quickly and easily remove unwanted wrinkles in your photos.
PaintShop Pro does more than just remove wrinkles in photos
Check out some of the other photo editing features in Paintshop Pro, like photo blemish remover, add text to photos, photo makeover tools, and more! Create high quality photos in a fun and easy to use photo editor and make your photos stand out more than ever.
Download the best solution for removing wrinkles from images that there is
Does your photo subject have some unwanted wrinkles they want removed from the image? We promise you'll love the easy-to-use wrinkle remover in PaintShop Pro. Click below to download your free 30-day trial and remove wrinkles from photos for free before you buy!