Share Photos
How To Share Photos
Ok, you've captured the perfect image, smoothly imported it, creatively edited it, and are ready to share your photo with the world (or, maybe just your close friends). Sharing pictures is a great way to relive special moments, document events, or share candid memories. Sharing images through Paintshop Pro is quick, easy, and, most importantly, secure. Read the guide below to learn how to share photos of your own.
1.

Install PaintShop Pro

To install PaintShop Pro photo editing software on your PC, download and run the installation file above. Continue following on-screen instructions to complete the setup process.
2.
Choose photos
In the Organizer palette, select the photos that you want to share. If the Organizer palette is not displayed, click View > Palettes > Organizer, or press Shift + F9.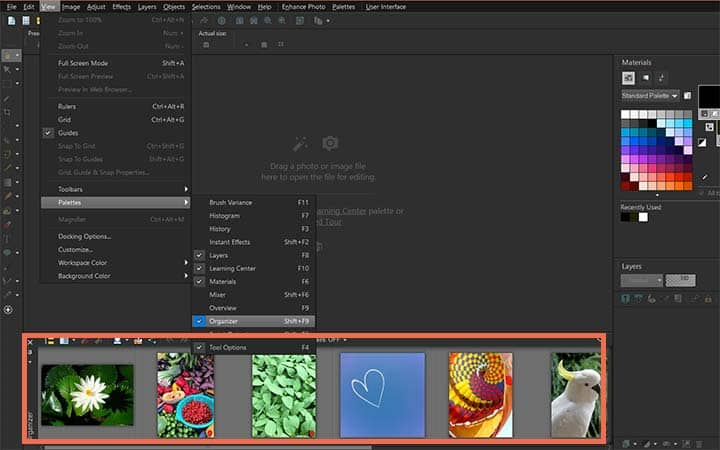 3.
Choose a sharing site
In the Share Photos dialog box, click any of the following sharing site buttons: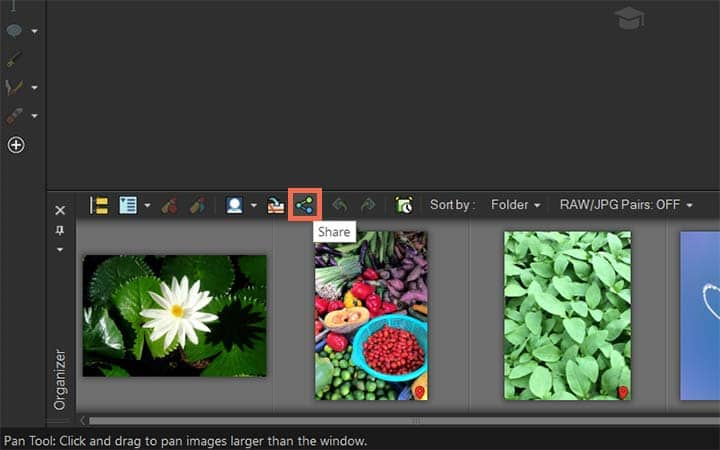 4.
Create Album
Click the Album tab, and do one of the following:
Choose an album from the list to add your photos to an existing album.
Click New Album, type a name and description, and click Create to create a new album for your photos.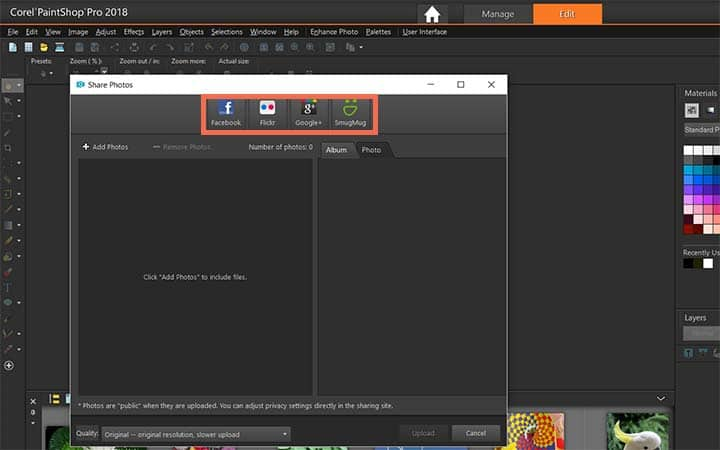 5.
Share additional information
Click the Photo tab, and edit any of the fields. If you have more than one sharing site selected, the fields might not apply to all of the sharing sites—only the information supported by a given sharing site is uploaded.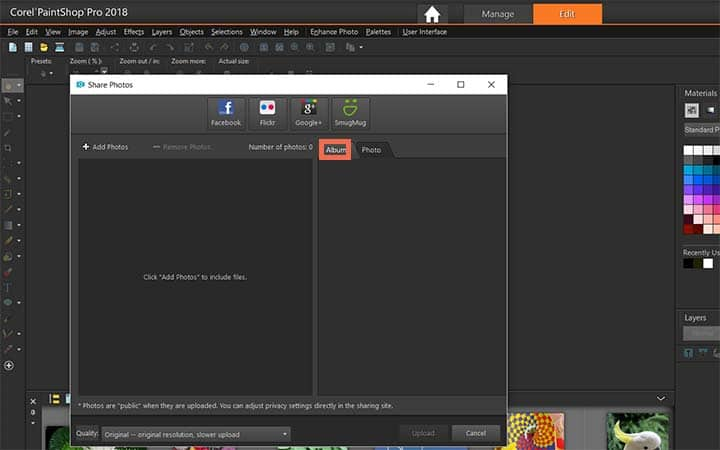 6.
Select Quality
Choose an option from the Quality drop-list.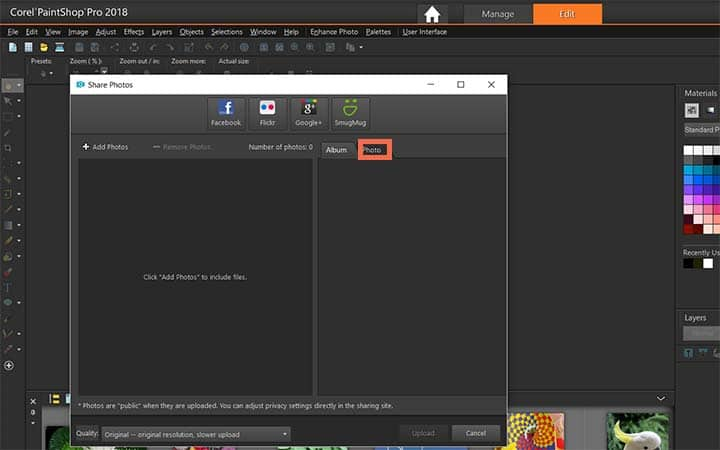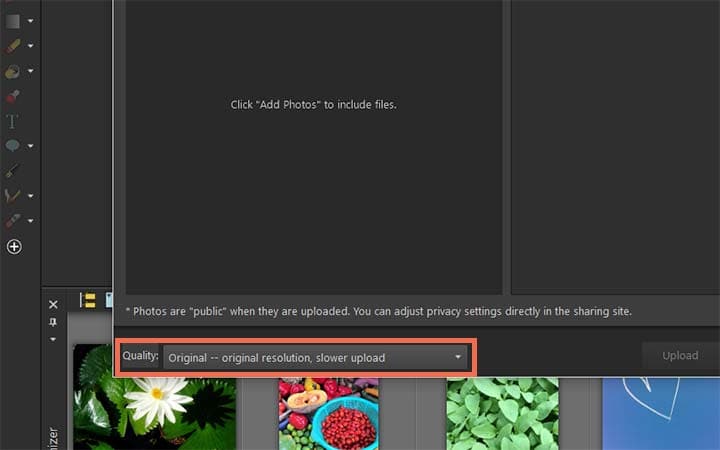 Download a free trial now and start sharing photos today
PaintShop Pro's image editing tools allow you to quickly and easily share photos online with Facebook, Flickr, Google+, or SmugMug. Just sign in and share your images with the world.
PaintShop Pro does more than just share photos
Check out some of the other photo editing features in Paintshop Pro, like use photo templates, photo collage maker, camera raw, and more! Create high quality photos in a fun and easy to use photo editor and make your photos stand out more than ever.
Download the best solution for sharing images that there is
Are you looking for a simple way to share images after post processing? We promise you'll love the easy-to-use share photos features in PaintShop Pro. Click below to download your free 30-day trial and share images for free before you buy!